Obsidian's Grounded gets Steam demo
Calm down.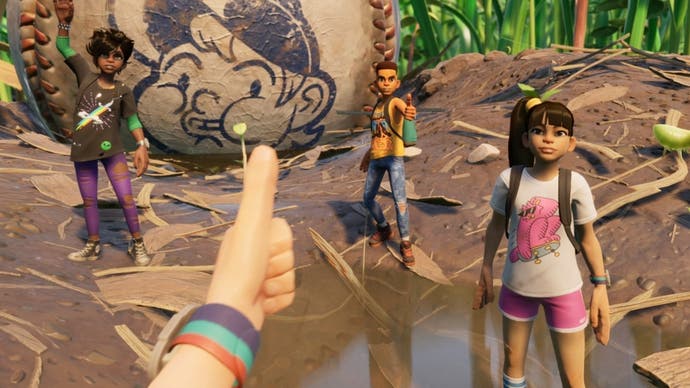 A demo for Grounded, Obsidian's Honey-I-Shrunk-The-Kids-style bug-high survival adventure, launches today.
The demo is available to those registered to be an Xbox Insider, but it's also on Steam as part of the Steam Game Festival, which launches today.
The demo is a 30-minute, single-player experience playable until 22nd June. Grounded will then enter Xbox Game Preview with Xbox Game Pass Ultimate and Steam Early Access on 28th July 2020.
Obsidian unveiled Grounded - to some surprise, given its considerable deviation from the studio's usual RPG fare - at the tail-end of last year, and Eurogamer's Robert Purchese was rather charmed by the experience when he got an early look at the game.