Obsidian flashes some Project Eternity leg: first renders and some more art
Its other codename is Project Tretton apparently.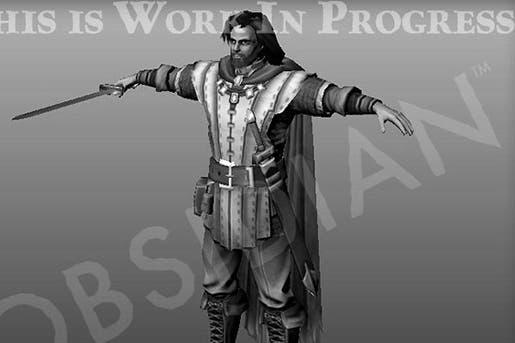 Obsidian's flashed a bit of Project Eternity leg: the first work in progress renders of a couple of characters, a building and some art.
It's the game's first proper art update and it was given by the art director Rob Nesler.
"Understand that we are creating a brand new yet substantially familiar RPG experience essentially out of thin air, complete with a fully realised fantasy world, including new rules, new races, new places, new nations, new lore, new creatures, new story, new characters, a whole new combat system with specific armour and weapon types, new this, new that and a whole bunch of other new stuff," he divulged.
"Really we're creating everything from nothing but what spews forth from Josh [Sawyer's - project lead] blazing fingers and angelic vocal cords."
Obsidian is using the powerful and flexible Unity engine to achieve this, and ditching old Softimage art tools for Maya. In other words, there's loads to learn.
At the moment Obsidian isn't too bothered about how things look, Nesler said - more important is how things behave. That's why one of the characters is holding what looks like a medicine ball on a rope, when really it's a test for a flail - and remember, flails are brilliant.
Nesler revealed towards the end of his post that Project Eternity - itself a codename - has another codename: Project Tretton. The South Park RPG that the bulk of Obsidian is building is known as Project New York.