Build your own Paradox games bundle at Humble and save up to 85%
Includes Stellaris, Crusader Kings and Pillars of Eternity!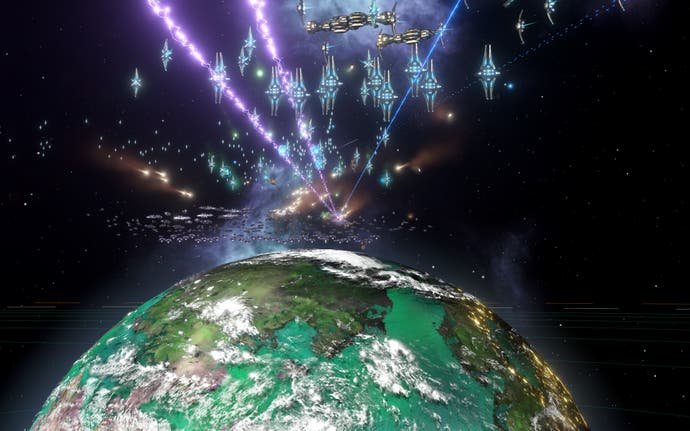 You can save up to 85 per cent on up to five games published by Paradox Interactive in a new Build Your Own Bundle promotion at Humble.
There's a mix of 50 games and special editions in total to choose from, with some of Paradox's biggest hits such as Stellaris, Crusader Kings and Pillars of Eternity all included.
Many of the games are already on sale, but the big discounts come in as soon as you buy three games. When you do, the discount across all of them increases to 80 per cent. Buy four to get 83 per cent off, or the maximum of five to save 85 per cent on them all.
Whether it's in-depth strategy sims, RPGs or complex roguelikes you can be sure you'll find something here. There are some huge savings to be found if you pick up certain games, though. The Tyranny: Deluxe Edition can go as low as £5.25, for example, while the feature-complete Crusader Kings 2: Imperial Collection can be yours for £28.95.
Have a browse through the full list of games in the Build Your Own Paradox Bundle to see just how much money you can save.
---
After more top gaming offers? You can find loads over at Jelly Deals. Join us to find the best SD card for Nintendo Switch, our picks for the best PS4 external hard drive or where to find the best Xbox Game Pass Ultimate deal.
---
At the same time, Humble is running a wider sale on Paradox games. Some in these aren't included in the Build Your Own Bundle, so you can find the likes of Age of Wonders: Planetfall and multiple DLC packs here.
Humble is also in the midst of a massive RPG sale featuring The Witcher 3, Nier Automata and Final Fantasy. That ends on Monday.