Notch: funding Dungeon Keeper 3 "would be fun"
Minecraft man interested in investing in more sequels.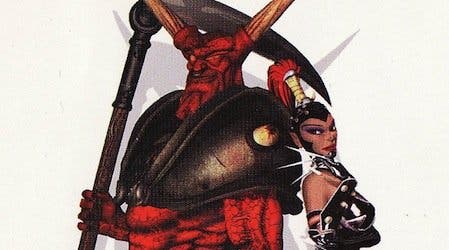 Minecraft creator Markus 'Notch' Persson won headlines last month for volunteering to help get a Psychonauts sequel off the ground.
Seeing as it doesn't look like that project is getting started any time soon, we asked him at GDC last week if there are any other dormant franchise's he would invest in resurrecting.
"I'm probably going to get in trouble if I say anything here," he replied sheepishly.
"Actually Dungeon Keeper 3 would be fun, but that's so stuck in licensing hell that that's not going to happen, ever. But that would be fun.
"It would be interesting to invest in some games that I think would really do well and that are actually good games as well - games that I want to see happen."
Regarding his original Psychonauts offer, Notch explained that he'd underestimated the amount of cash Double Fine would need to fund a sequel. While "nothing concrete is happening" with Tim Schafer's studio at present, Notch insisted that a new Psychonauts game "would definitely sell, so it's a sound investment."
The Dungeon Keeper strategy series, developed by Peter Molyneux's old Bullfrog studio, last graced our screens back in 1999. A third entry in the franchise was rumoured to have been started in 2000 but then canceled not long into production. EA currently owns the IP.
For more from Notch, head on over to our full GDC interview.