No Man's Sky files suggest land vehicles are on the way
The good kind of buggy.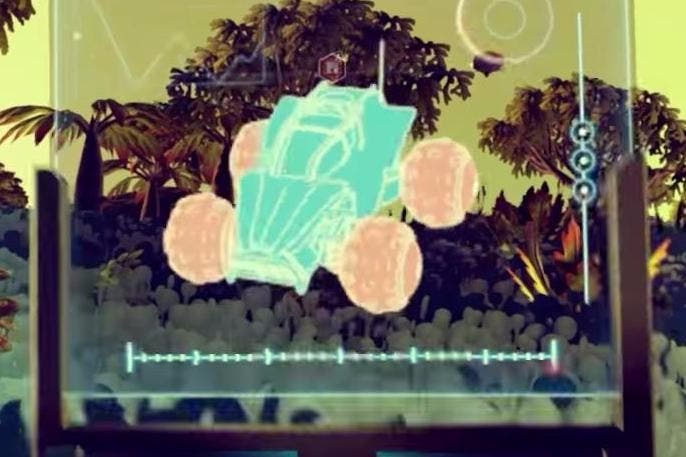 No Man's Sky just received a colossal Foundation Update, drastically expanding the space exploration game's feature list, and developer Hello Games has promised much more to come. While it's been cagey on the details of what that entails, recent signs suggest that the sci-fi game will soon receive land-based vehicles.
Redditer eegandj discovered game files with references to a buggy vehicle, tires, and tire tracks. They even created a mod that allows players to observe the blueprint of this proposed vehicle in the game, though it's far from operational at this point.
While the buggy has yet to be confirmed, its presence would suit the direction No Man's Sky is heading in as the Foundation Update focuses heavily on base-building and customisation, with plenty of options for fast-travel and farming. A quicker method of land-traversal seems like it would suit the agricultural needs of many a Martian fan.
The Foundation Update also added a new Survival mode, offering a much stiffer challenge, as well as a much requested screenshot mode on PS4.