Nintendo Switch update lets you transfer screenshots to your smartphone
And adds an annoying Switch Online icon to your home screen.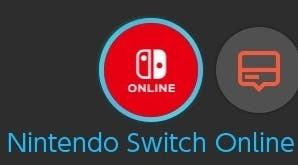 Nintendo has today dropped a Switch system software update with a couple of nice features, and an ugly new home screen icon you can't get rid of.
First off, there's the ability to transfer captured screenshots and videos from your Switch to your smartphone. You'll need to scan a QR code using your phone when selecting this option, because Nintendo, but otherwise it's a painless process. You can transfer up to 10 images and one video at once.
Alternatively, you can also now connect a USB cable to copy screenshots and video to a PC. Handy!
Cloud saves will be automatically downloaded, useful if you play using the same Nintendo Account on multiple systems.
Meanwhile, if you're downloading multiple games at once, you can now pick one game to prioritise and download first.
There's a new "trending" game page to see what your friends have been playing, plus 12 new user icons showing various older Mario games, and Brazilian Portuguese language support.
Finally, there's this. This monstrosity. Shoving all the other home icons along and looking completely out of place, this red Nintendo Switch Online eyesore will take you to a screen showing current benefits and membership status.
I hate it.