Nintendo's Game and Watch: The Legend Of Zelda is under £30 at The Game Collection
Throwback games at a throwback price.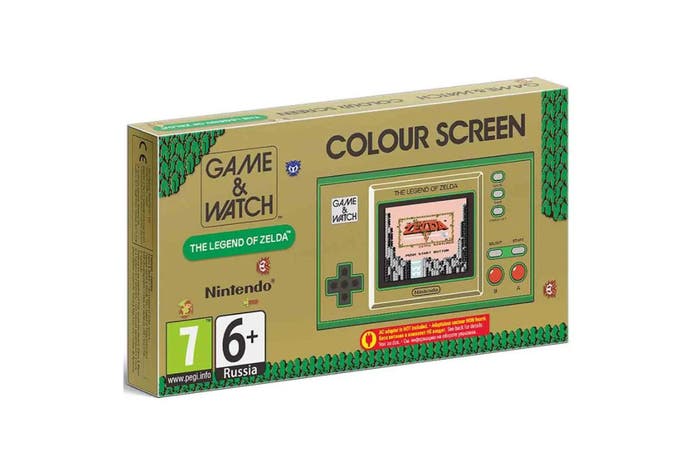 The Game and Watch handhelds were first manufactured by Nintendo between 1980 and 1991 and were really cool, portable pieces of tech back then. 40 years on from the initial release, Nintendo launched a limited run of Game and Watch: Super Mario Bros. that contained full NES versions of Super Mario Bros. and Super Mario Bros.: The Lost Levels.
The new Game and Watch is pure nostalgia and a great collectible to sit on any Nintendo fans' shelves or a display in your games room. While Nintendo has stopped making the Mario version, you can still find it on offer at some retailers for a reduced price.
And it seems the most recently launched Game and Watch: The Legend of Zelda is now also enjoying a discount.
If you're a big Zelda fan and want a cool piece of retro-tech then you're in luck as the Game and Watch: The Legend of Zelda is currently on sale at The Game Collection for under £30! This offer is only valid today and expires at midnight tonight (03.03.2022), or until stock runs out.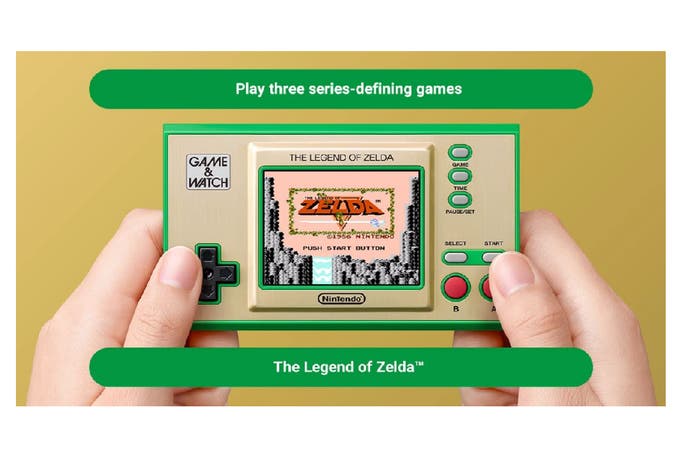 The Game and Watch: The Legend of Zelda has double the games that the Mario version had. You can play; The Legend of Zelda, Zelda II: The Adventure of Link, The Legend of Zelda: Link's Awakening, and a variant of Vermin with Link replacing the original character's head.
The Game and Watch is a really tiny and lightweight handheld device that easily fits in a bag, carry case or even your pocket. You can play the English or Japanese versions of the game, and of course, it has the default clock setting with cool Link animations happening in the background.
The Game and Watch has a built-in speaker which can be muted, and also comes with a USB-C cable that can be used to charge the device.
Don't wait around on this one! This discount won't last forever and stock for The Game and Watch comes and goes quite quickly. If you want even more Zelda and Nintendo goodness in your life, have a look at our best Nintendo Switch Deals page for discounts on consoles and games. ALso chuck a follow at the Jelly Deals Twitter account where we tweeted out about this discount and will let you know when we see more deals like this.