Nintendo adds paid DLC games and hats to 3DS StreetPass app
UPDATE: Nintendo "investigating" widespread crash reports.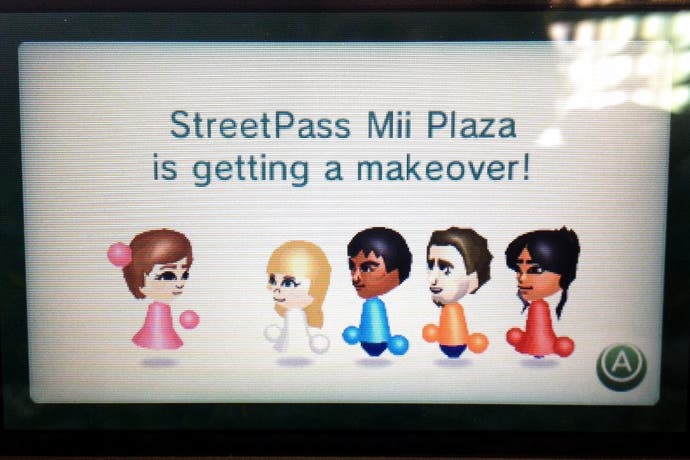 UPDATE: Nintendo has told Eurogamer it is aware of the widespread reports of StreetPass app crashes from European users after today's 3DS firmware update.
As mentioned below, the crash occurs when users open the new Shop section and attempt to purchase one of the four mini-games that launched today.
"We are aware of some reports of technical difficulties which are occurring and are currently investigating the situation," a Nintendo UK spokesperson told us.
ORIGINAL STORY: Nintendo has added the ability to buy four DLC mini-games for its 3DS StreetPass app via a new system firmware update.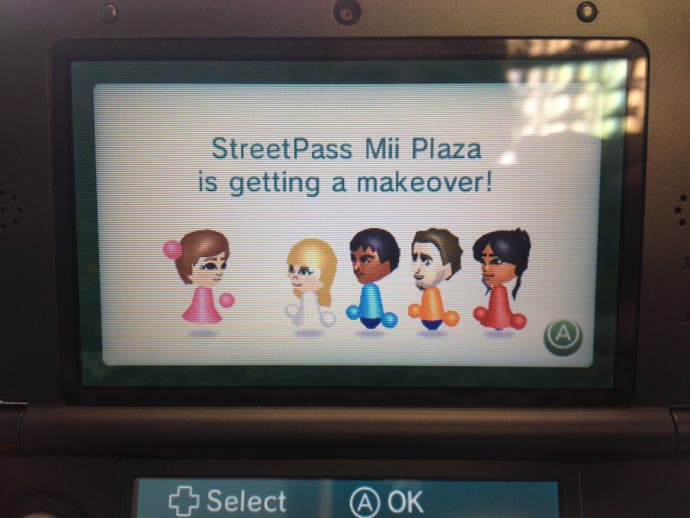 Each StreetPass game is priced £4.49/€4.49, or you can download a bundle of all four for £13.49/€14.99.
The new software comes with the ability to win 99 new hats and outfits for your Mii.
The four games are shmup StreetPass Squad, gardening title StreetPass Garden, feudal strategy StreetPass Battle and puzzle adventure StreetPass Mansion.
Squad is developed by Good-Feel, the team behind Kirby's Epic Yarn, while Ocarina of Time 3D studio Grezzo handled Garden. Battle is the work of Pokémon Mystery Dungeon developer Spike Chunsoft. Ivy the Kiwi outfit Prope handled Mansion.
3DS owners were notified of the firmware update overnight, although European users have been experiencing crashes while trying to download the games.
We've yet to hear anything of the update from Nintendo officially - did someone push the button on this too soon?
"Now StreetPass Mii Plaza will have two kinds of games," users are told once the update has been installed. "Firstly the existing games that have been here all along. And secondly, the all-new games that you purchase!
"When you play them, you will recieve hats and plaza tickets for achieving certain goals. Plaza tickets can be exchanged for even more new Mii accessories. You might find a new favourite!"