Mini Ninjas Adventures spotted for XBLA
2009 IO adventure gets Kinect spin-off.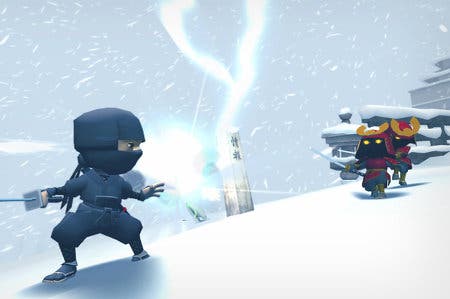 IO Interactive's colourful 2009 adventure Mini Ninjas is about to see a Kinect spin-off for Xbox Live Arcade, judging by a listing on Xbox.com.
The product page, as spotted by XBLAFans, lists a 27th June for something called Mini Ninjas Adventures.
Developed by motion control specialists Side Kick, it features "21 levels of intense ninja action as you help Hiro rescue his master and fellow ninjas from the clutches of the evil Samurai Warlord".
See below for a fistful of screenshots.
It's not the first time a franchise spin-off has been sighted. Earlier this year web domains for something called Mini Ninjas: Hiro's Adventure popped up. Could the two titles be one and the same?
The first game in the series debuted a couple of years ago to middling reviews.
"Had it trusted its young audience, and made its fun ideas more than just optional diversions, we could be looking at the next great original pre-teen gaming franchise," read Eurogamer's 6/10 Mini Ninjas review.