Kinect game Mini Ninjas Adventures release date
For a "full body ninja experience".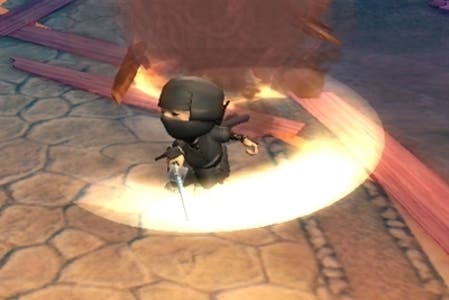 Kinect-powered Mini Ninjas Adventures will be available to download on Friday, 29th June, publisher Square Enix has announced.
It will cost 800 Microsoft Points (around £6.80).
Players will air-swipe and kick their way to help rescue a young ninja's master from the clutches of an evil samurai warlord.
This colourful and child-friendly game has been developed by Hitman studio IO Interactive. It's part of the Mini Ninjas series of games.
The existence of Mini Ninjas Adventures was first revealed earlier this week via a listing on Xbox.com.
Mini Ninjas, the series' first outing, launched in 2009. It turned up a 6/10 Eurogamer's Mini Ninjas review. "With its charming presentation and appealing mixture of whimsy and irreverence, Mini Ninjas comes tantalisingly close to being something very special," Dan Whitehead wrote.
Fresh Mini Ninjas Adventures screenshots crouch below.