Microsoft: no plans for any Halo game on Steam or a PC version of Halo 3
Speculation sparked by AMD beta drivers.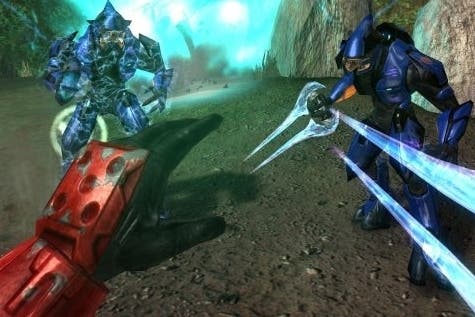 Microsoft has poured cold water on reports that suggested Halo 3 will be released on PC.
Microsoft issued a statement to Eurogamer on the matter after the latest AMD beta drivers were found to include an entry for Halo 3.
The entry sparked speculation that the Bungie shooter was in line to launch on PC having released on Xbox 360 in September 2007.
Alas, it appears this is not the case.
"We currently do not have plans to release any Halo titles on Steam, nor do we currently have plans to release a PC version of Halo 3," a Microsoft spokesperson told Eurogamer.
This isn't the first time we've whispers of Halo launching on PC. Last month a Steam database found listings for Halo 2 and Halo 3. Halo: Combat Evolved received a PC port in 2003 courtesy of Borderlands studio Gearbox Software.