Major Counter-Strike tournament is eerily quiet without a crowd
But over half a million turn up to watch online.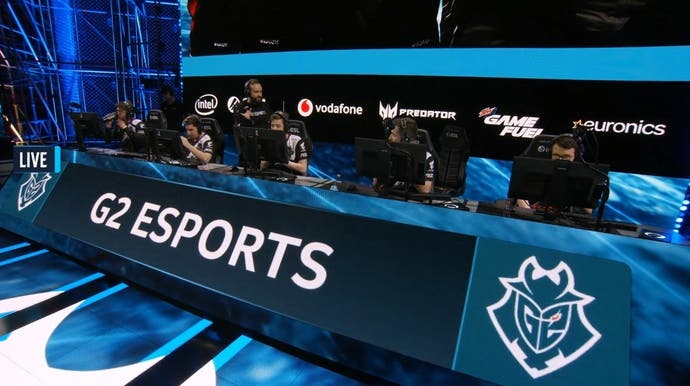 A major Counter-Strike: Global Offensive tournament forced to go ahead without a crowd due to fears over Coronavirus has pulled in a massive live audience online.
IEM Katowice, ongoing at the time of this article's publication, is being played without a crowd at the Spodek arena - and it's making for an eerily quiet viewing experience.
Without the cheer of the Polish crowd to accompany the action, we can hear the players yell at key moments, the occasional clap from a coach and... that's about it. In between rounds the stage is treated to a light show that's now for the benefit of the cameras only.
On 27th February, a day before the event was set to begin, its organisers told ticket-holders not to turn up at the venue this weekend.
"It breaks our heart that, today at 19:45 CET we were informed that, due to the dynamic changes in the global health situation, the Masters Championship at IEM Katowice 2020 has been closed to the public by the Polish Gouverneur of Silesia hours before its door opening," reads a statement from the ESL.
"We respect the decision from the local authorities. Your health and well-being stand above everything else.
"For the first time ever, the legendary Spodek arena will not be echoing with your chants and cheers. In the spirit of esports, we will still broadcast the tournament as planned on online and TV channels. Join us in the chat, we are going to make sure to deliver a legendary weekend.
"We are deeply sorry for all the fans and players."
Despite the unusual atmosphere in the arena, Counter-Strike fans are watching online in their hundreds of thousands, with a concurrent viewers figure that at one point breached the half a million mark.
And the eight-year-old Counter-Strike: Global Offensive has once again broken its all-time record for peak concurrent players in-game, with a peak of 933,748 on Steam.