LittleBigPlanet Karting beta "soon", sign-ups now
UPDATE: Beta begins on Tuesday.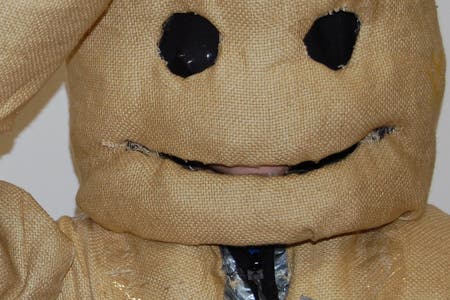 Update: The beta begins on Tuesday the 10th. Those selected will start receiving codes over the next couple of weeks, and more vouchers will be dispersed as the beta continues through 31st July, Sony has announced on the EU PlayStation Blog.
Original story: LittleBigPlanet Karting beta sign-ups are open and testing will begin "soon", the Euro PlayStation blog horn has tooted.
There's a specific European LittleBigPlanet Karting beta sign-up page.
LittleBigPlanet Karting hopes to do to racing games - read: Mario Kart - what LittleBigPlanet did to platform games, read: Mario. In other words, take the basics, make it multiplayer, smother it in charm and add loads of customisation and a tool set.
Sounds a bit like ModNation Racers - that other cutesy multiplayer PS3 racing game with user-generated levels at is core. That's because both games are made by the same developer - United Front Games (which is also making Sleeping Dogs for Square Enix).
So, a positive track record. And LittleBigPlanet Karting was shaping up well when Eurogamer previewed it last month. With one caveat - "Currently, it's just not running close to smooth enough."
Nevertheless, with no apparent release date, there's time to iron this all out, and United Front's well aware of what's left to do.