Little Nightmares 2 crawls onto screens next February
Six feet under.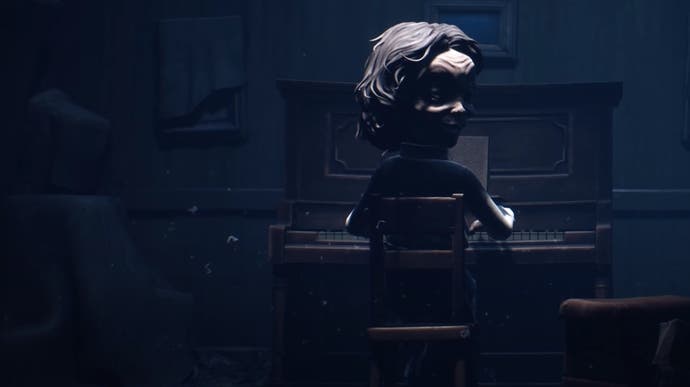 It's back - and creepier than ever. Initially announced back at Gamescom last year, Little Nightmares 2 now has a release date of 11th February 2021, and a new gameplay trailer that will definitely keep you up at night.
A sequel to the hit indie platformer from 2017, Little Nightmares 2 once again follows the story of Six, who will be computer-controller, and a new player-character called Mono. That's the one wearing the paper bag, by the way. The new trailer shows a variety of horrifying new monsters and puzzles for the player to overcome, including a rather horrible pianist. If you'd like a more in-depth look at around 15 minutes worth of brand new gameplay, our Ian Higton went hands on with the first level of the game and you can listen to his first impressions in the video below.
Last year I had a chat with the Tarsier devs behind Little Nightmares 2, who were reluctant to give too much away - but could confirm that you can wield a whisk to fight back against the monsters. Useful.
When it releases, Little Nightmares 2 will be available on PlayStation 4, Xbox One, Nintendo Switch and PC - and will be available on PlayStation 5 and Xbox Series X later in 2021 with a free next-gen upgrade for those who have already purchased the title. Unlike Call of Duty.