Layoffs hit NaturalMotion's Oxford-based QA department
Following trouble at parent company Zynga.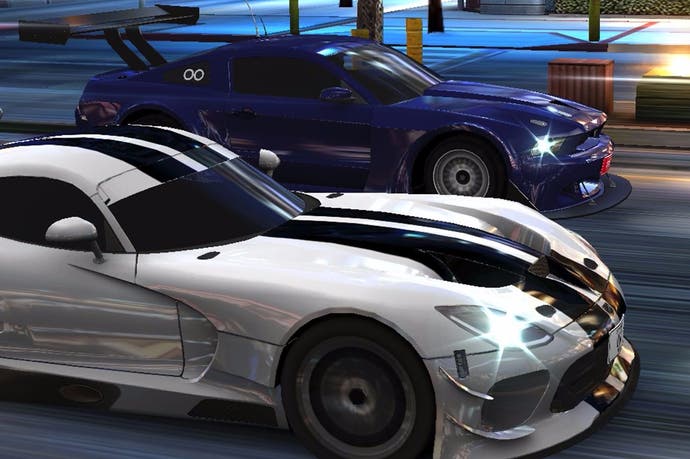 NaturalMotion, the UK game company behind the likes of CSR Racing and Clumsy Ninja, is making staff redundant at its Oxford-based quality assurance department as part of huge layoffs at parent company Zynga.
Last week management at NaturalMotion told staff the company planned to use outsourced zero-hour contracts instead, a person familiar with the matter told Eurogamer.
One source, who wished to remain anonymous because they were not authorised to talk publicly about the matter, told Eurogamer NaturalMotion studio head and founder Torsten Reil informed affected staff of the cuts last week.
Staff were told the decision was in part about moving "live games" QA, as it's called, to outsourcers to give "flexibility" to the process or ramping staff levels up and down quickly.
NaturalMotion live games include Clumsy Ninja, My Horse, CSR Racing and CSR Classics. These games are, essentially, finished, so their QA is considered more predictable. Because of this, the process can be "packaged" and sent to an outsourcer.
NaturalMotion's headquarters are in Oxford, but it also has offices in London and owns Brighton-based CSR Racing developer Boss Alien.
We understand a third of NaturalMotion's total QA staff are set to lose their jobs, leaving two-thirds in place to work on "release" QA. This involves making sure NaturalMotion's games follow App Store and Google Play Store rules. Release games include Dawn of Titans, a Total War-style mobile game that soft-launched recently, and future games, including CSR Racing 2.
Last week Zynga, the company that made billions from Farmville but has struggled in recent years as the social game market shifted from Facebook to mobile, announced a $100m cost reduction program. What this means is 364 people - or 18 per cent of Zynga's total workforce - are set to lose their jobs.
Zynga bought NaturalMotion in January 2014 for a company record of $527m (£259m) - far more than it paid for Draw Something creator OMGPOP ($180m) in 2012. The idea was that with CSR and Clumsy Ninja, Zynga would have a solid base from which it could explore mobile gaming.
Zynga declined to comment on the layoffs at NaturalMotion when contacted by Eurogamer, instead pointing us to a statement by Zynga boss Mark Pincus on the overall job losses. Warning: there's a lot of corporate doublespeak.
Pincus' statement is sure to fall on deaf ears among NaturalMotion's QA staff. A source close to the studio expressed concern that the move to outsourced QA would negatively impact the quality of the company's live games, and frustration that redundancies had hit NaturalMotion despite it doing well financially - unlike Zynga. In the fourth quarter of its last financial year, Zynga trumpeted NaturalMotion franchises grew 10 per cent, and the CSR Racing franchise specifically grew bookings 12 per cent.
Zynga, on the other hand, lost $45m (£29m) in the fourth quarter of its last financial year, a 79 per cent increase from the same period a year earlier. All in all, Zynga lost nearly $226m for the financial year compared with a total loss in 2013 of nearly $37m. 2014 was a "year of progress" though, then CEO Don Mattrick said at the time. In April Mattrick, who previously worked at EA and Microsoft, stepped down as CEO, with Pincus his replacement.