Killzone 3
Check out these Moves.
If Guerrilla Games' Dan Nanni had emerged triumphantly singing Roy Orbison's "You Got It" no one would have blamed him for the transgression. His Killzone 3 showing at gamescom this week is the kind of steely-eyed presentation jubilant politicians make in the run up to an election where they promise you the world and you dearly want to believe them.
But Nanni's not sharing his thoughts on poverty, unemployment and health care today. In his other guise as senior multiplayer designer on Killzone 3, he's here to discuss the pressing issues of improved ranking and career systems, intuitive squad controls, new modes and improved clan support.
"The key goals are accessibility, flexibility, and lots of variety," he says. "We want you to be playing with your friends quickly and easily. It's all about your play style. Whether you're a hardcore gamer or a casual gamer, we want to give everyone something to play through that they really enjoy."
To make that happen, the team has rewritten its matchmaking system "from the ground up". "It's a lot easier to find your friends, find games that your friends are in, and get into the action quickly," he says. Apparently you'll be in a game in three easy steps. "You select multiplayer, choose your game mode, join the game and enjoy."
Arguably the biggest news is the presence of two new modes alongside Warzone; the narrative-driven Operations mode and the much-requested Team Deathmatch mode, Guerrilla Warfare. To keep players moving around the map, Guerrilla is promising a new dynamic spawn system, while the "critically acclaimed" bots will return to give players an offline kicking if they so desire.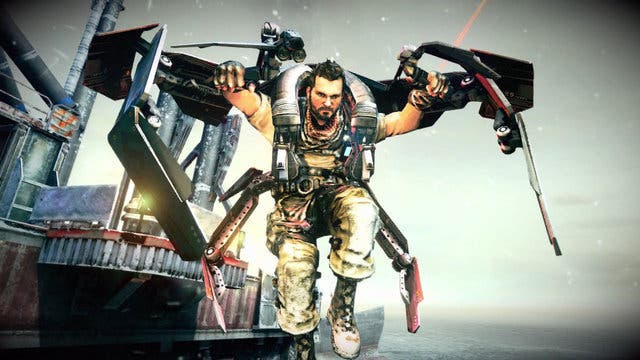 In Operations, meanwhile, the Guerrilla rep says players will be "part of an unfolding story, with cut-scenes throughout it," where your key team players become the 'Spotlit' focus of the action. Whenever one set of players succeeds in, say, destroying a key installation, the game shows off this moment of triumph to all the players at the same time. "You're not going to just see generic soldiers running around. They're all in-game, they're all synched, and they're all real-time. It's really cool," he says.
There's also the new exoskeleton and jetpack to consider. Originally seen in the Killzone 2 single-player campaign, the exoskeleton allows players to stomp around and rain death on opponents in the relative safety of a gigantic mech, while the jetpack promises to lend the maps a much greater sense of vertical scale as players blast others from the air.
Handing out cookies to players for impressive feats will also be a key part of the multiplayer experience, according to Nanni, with a "brand new" unlocking system allowing players to earn points as they play and spend them how they wish. "It's flexible," he says. "If you want to choose marksman at the beginning you can, or the infiltrator. It's at your pace, and does what you want to. There are now 45 ranks, rather than 15. There are over 100 medals to earn. There are achievements. There are trophies. There are ribbons. There are weapons. There are abilities. You're going to unlock things constantly."