Jelly Deals: Quake Champions and Elder Scrolls Online in latest Humble Monthly
Plus Elder Scrolls Legends stuff, with more to come.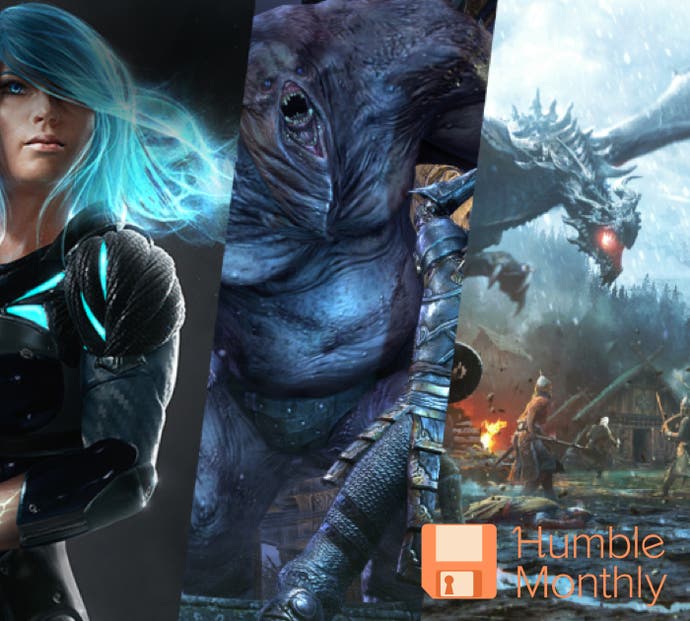 A note from the editor: Jelly Deals is a deals site launched by our parent company, Gamer Network, with a mission to find the best bargains out there. Look out for the Jelly Deals roundup of reduced-price games and kit every Saturday on Eurogamer.
---
We're into October now, which means that Humble's Monthly offerings have once again changed to a fresh batch of adventure, excitement and other phrases for fun. As always with Humble Monthly, signing up for £10 / $12 will get you instant access to specific early unlock games as well as a rush of Steam keys at the end of the month, only revealed as they are sent out.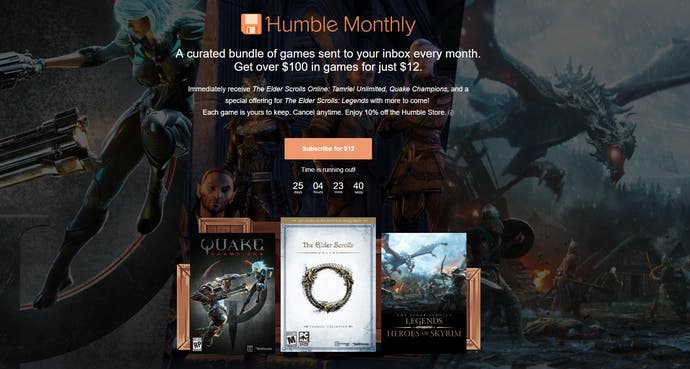 Last month's early unlock title was the shiny PC version of Rise of the Tomb Raider, with titles like Furi, Scanner Sombre, Wargame: Red Dragon, Orwell and others being added once the month had concluded. This month, there's a bit of a change of pace as signing up now will get you instant access to The Elder Scrolls Online: Tamriel Unlimited as well as Quake Champions. In addition, you'll also get some bonus content for The Elder Scrolls Legends, including two Skyrim card packs, an event ticket, and more.
For Quake Champions, along with the game itself, you'll be getting the following extra bits:
50 Shards
100 Platinum
2000 Favor
Ranger Champion
BJ Blazkowicz Champion
For Elder Scrolls Online: Tamriel Unlimited, you'll be getting the game alongside 750 in-game crowns, 15 days of 'ESO Plus' and the best part of the offer - an in-game pig vanity pet. Because who doesn't want to run around Tamriel, fighting demons with a Bristlegut Pig by their side?
If all of that sounds like your kind of thing, you can sign up to the Humble Monthly for £10 / $12 now and get it all, like a mini Christmas in October that you pay for yourself. The rest of the games will be unveiled when they land in your inbox on the first week of November.
Elder Scrolls Online, Quake Champions and Elder Scrolls: Legends content for £10 / $12 with Humble Monthly