How to find Borderlands 2's quirkiest easter eggs
UPDATE: Dark Souls reference added. Minecraft and double rainbow. What does it mean?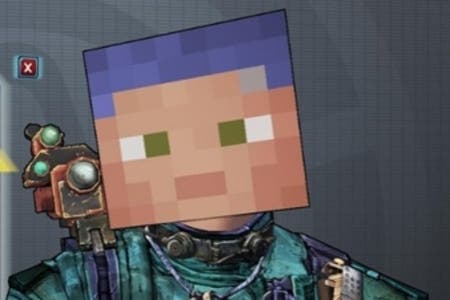 Update: A new video has come about that shows off the Dark Souls easter egg, so you don't have to find it. Because in true Dark Souls form, it looks like a pain to get to.
Original Story: The internet seems positively atwitter about Borderlands 2 on its European release day and the fine folks at Gamefront have showed us how to make the most of Gearbox's open-world shooter by detailing how to unlock several of its niftiest easter eggs.
The first is a Minecraft-themed area that comes complete with breakable cubes and culminates in low-def block heads for the various classes.
The second unlocks the "What does it mean" achievement inspired by the double rainbow internet sensation. Near the Hyperion base you can discover an audio log of antagonist Handsome Jack losing his s*** over a double rainbow. Claptrap does the same.
There are plenty of other cute references in sidequests, but they're either very minor or not quite obscure enough that you won't find them on your own, so why ruin it?
Our Christian Donlan awarded Borderlands 2 a 9/10 and called it "a hillbilly moonshiner sort of game," but noted it was like "the hillbilly made majestic" in his review.