How to build a AAA studio overnight
Ubisoft Toronto's about to launch its first game with Splinter Cell Blacklist - but this is no start-up story.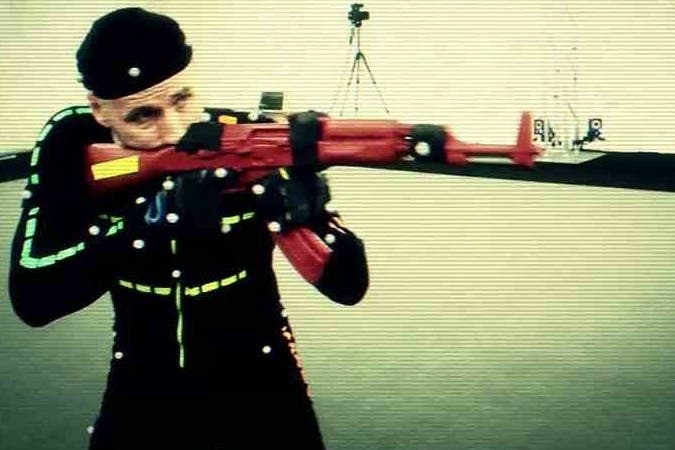 Toronto might be Canada's biggest city, but when it comes to games development it's always played second fiddle to Montreal, its more cosmopolitan, Europe-leaning compatriot. The Ontario capital certainly isn't as pretty as its Quebec counterpart either, and as in the films of one its most famous sons David Cronenberg there's a sterility to its streets and buildings smeared with the faintest hint of something going on beneath - such as the drama that's resulted from the alleged meeting of a crack pipe, a mobile phone camera and the city's abrasive mayor Rob Ford.
There's no such scandal at Ubisoft Toronto, of course, but there's definitely a sense of something bubbling under the surface as the latest addition to the French video game giant's global empire sits on the cusp of releasing Splinter Cell Blacklist, its very first game. Ubisoft Montreal, the birthplace of Assassin's Creed and in so many ways the cornerstone of the company, has led the way for so many years, and in Toronto's attitude and approach it feels there's a desire to try out new approaches, and take in new perspectives. They're in pursuit of what could be considered an oxymoron, too: Ubisoft Toronto has set out to make thoughtful blockbusters.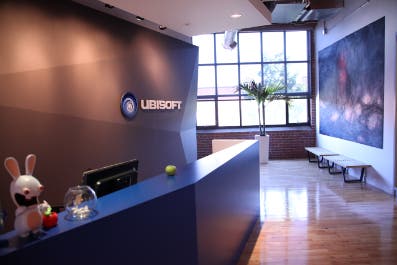 "When we originally moved here, we were all saying this is our studio, it's going to be our way, we're going to fix the stuff we didn't like about Montreal and we're going to take the stuff we did like and grow on that," says Maxime Beland, one of the founder members of the Toronto enterprise and an animated, energetic and charismatic presence on the open plan studio floor. "But then something really interesting happened. There was another goal, and something that really excited me about coming to a new studio wasn't a new location or a new building."
"It was really about working with people from other companies and learning from there. I've spent 12 years making games at Ubisoft Montreal, so I knew how to make a Ubisoft Montreal game. But I have no idea how a Rockstar game is made, or a Call of Duty, because we had very little people that had come in." Toronto, with the language barrier presented by the predominantly French-speaking Montreal lowered, has allowed Ubisoft's new studio to recruit from across the globe, and to attract developers from big-name franchises who were previously wary of such a move.
"It was exciting for me surrounding myself with these new people to challenge me, and say on this game we did that. And that turned out to be a double-edged sword, I guess, because my way of making games, or the Ubisoft Montreal way, suddenly became challenged by other people. And then suddenly we had to pick or choose between do I trust this guy's idea which might work or not work, or do I go back to my instincts on what I've already done."
There's been an influx of new ideas and new people - the 300 people that work in the big, wide open spaces of a building that used to be a General Electric plant in Toronto's west-end are a cosmopolitan bunch - but they're built around a rock-firm foundation of established Ubisoft talent. Jade Raymond was one of the first on the ground (and is one of the only staff members to have her own office space, though she employs an open-door policy) and she's flanked by the likes of Beland and Alex Parizeau, producers who met on Rainbow Six Vegas before going on to help salvage Splinter Cell Conviction from its wayward first pass.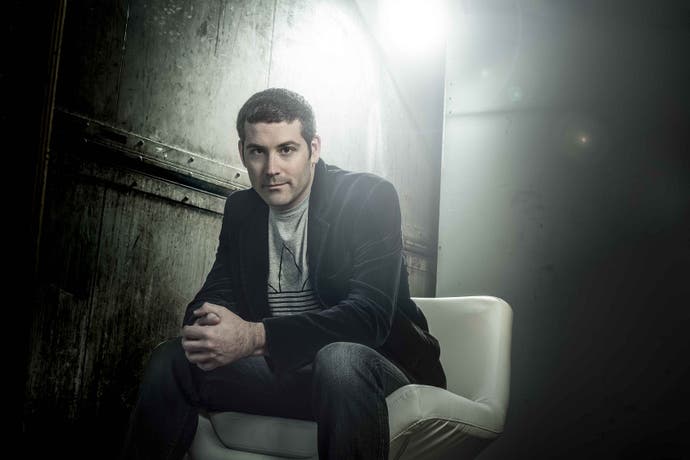 Blacklist's own development, which began in earnest as the studio opened its doors in 2010, hasn't been as troubled as its immediate predecessor - though that's not to say it's been without some hiccups of its own - and it's in many ways a more traditional Splinter Cell experience. Michael Ironside may have been supplanted and the shadows don't hang so long over environments, but with a new emphasis on gadgetry and stealth Blacklist feels more in keeping with the first wave of Splinter Cell games, and a little truer to the brand itself. As a recruiting tool, its premise also proved powerful.
"It was very useful to attract talent early on. And I don't think it's a good idea to start a new studio without a strong mandate from the start. You've got technology, you've got the creative, you've got new people - if you've got all that and new people, let's not take a risk on the creative or technology too much," says Beland. "It would have been a mistake to start the studio and say hey, let's start a new IP and good luck. How do you interview someone when you don't know exactly what you're doing."
Splinter Cell has helped get the Toronto studio up and running and, when it releases next week, it's going to define the studio, for better or for worse. Whether it continues to define Ubisoft Toronto is another matter entirely. "What we've said officially is that Ubisoft Toronto has the ownership of the Splinter Cell brand. It doesn't mean that only Ubisoft Toronto will make Splinter Cell," explains Beland, and even in the case of Blacklist that much is true. Spies vs. Mercs, the hugely popular multiplayer mode that's returning after a brief absence, is being developed by Ubisoft Montreal, while the co-op missions in the game are developed by the Shanghai studio.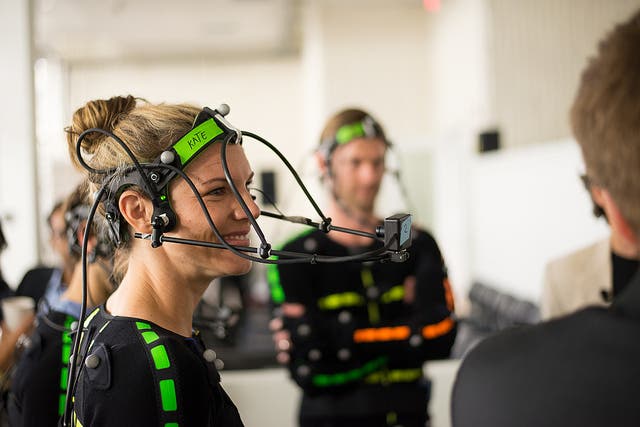 Beyond that Toronto's already acknowledged there are five titles it's working on, with one of them being next year's Assassin's Creed. Despite being subsumed so quickly by the vast churn of Ubisoft's flagship annual series, though, there's still a desire to do things differently. "I don't know when we decided as an industry that in order to sell five million copies of a game you have to make a Michael Bay film," said Jade Raymond last year. "There are other options."
Strange words from the head of studio that's about to unleash the very definition of a brash summer blockbuster with Blacklist, perhaps, but in the little glimpses of Chomsky-lite thinking that peer through the cloying Tom Clancy brand there are at least hints that Ubisoft Toronto's working in the right direction, and its willingness to invest so much in big ticket AAA productions in the current climate should also be applauded at a time when other studios are pursuing the free-to-play dream. Here's a studio that believes in spectacle, and one that's hoping to push that spectacle to new and interesting places.
The idea of a thoughtful blockbuster might remain something of a contradiction, but at least Ubisoft Toronto acknowledges that it's coming from a culture that doesn't always make sense. "When I started they filmed a video that they wanted to show new people who joined," says Beland. "One of the questions was to describe Ubisoft, and I said Ubisoft in one word is controlled chaos. And I was told that's two words - so I just said welcome to Ubisoft. That's how it works. That's the beauty of it."
This article is based on a press trip to Ubisoft's offices in Toronto. Ubisoft paid for travel and accommodation.