Here's over four minutes of No Man's Sky gameplay
Time to warp.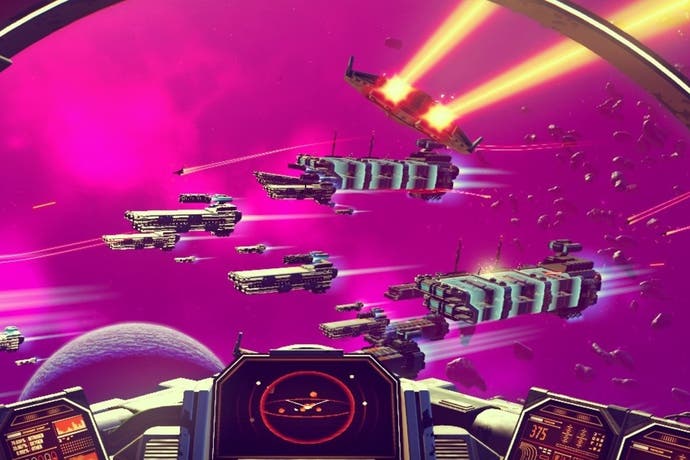 Hello Games' Sean Murray took to the stage at Sony's PlayStation Experience event to show some more footage of the ambitious and exciting No Man's Sky.
The video, below, features over four minutes of footage of the science fiction game. We see a pilot launch, land on a planet, jump out and walk about, before we zoom out to get a glimpse of the hugeness of the game's infinite procedural universe.
We then warp to another planet.
"It's a hard game to summarise sometimes, so I always want us to release direct gameplay," Murray said, "to just capture moments from the game, without lots of cuts."
The music from the video is the first new track from the new album from 65daysofstatic.