Here's 15 minutes of The Wonderful 101: Remastered gameplay
Gameplay 101.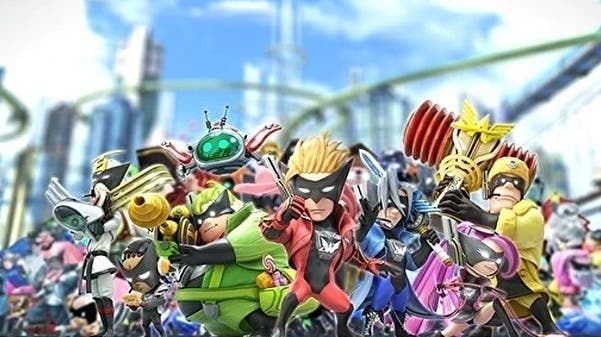 There's still five days to go on The Wonderful 101: Remastered Kickstarter campaign, but visitors to PAX East have already been treated to 15 minutes of the game in action.
As captured by Gamespot (thanks, VGC), this mega-teaser shows the game running on Nintendo Switch. Check it out below:
The Wonderful 101: Remastered's Kickstarter campaign was so successful, it smashed its £1.16 million ($1.5m) stretch goal, prompting Platinum Games to add even more goals. At the time of writing, it looks like the crowdfunding effort will smash £1.5 million before the campaign finishes.
The Wonderful 101: Remastered sees Platinum's 2013 Wii U oddity - "a vibrantly hued action-adventure in which players help an ever-expanding throng of morphing superheroes save the city" - getting the update treatment on modern platforms. Now we'll also get a "brand new 2D side-scrolling adventure" action spin-off game in which you'll play as Luka.
The Wonderful 101: Remastered will be released for Nintendo Switch, PC, and PlayStation 4 on 19th May, 2020, in North America. European fans will have to wait just a little bit longer as it doesn't release here until 22nd May, whilst Japanese players will get in on 11th June.
Platinum Games mastermind Hideki Kamiya has also announced his next project, too. The game - currently codenamed Project G.G. - sounds like it's still a long way off, but has been announced now to attract development talent.