Some The Wonderful 101: Remastered Kickstarter backers still haven't got their boxed copies
Six weeks after eShop release.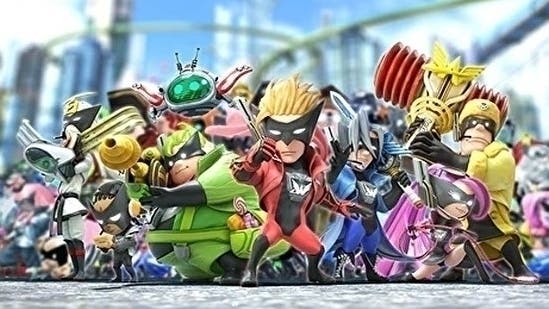 Kickstarter backers of The Wonderful 101: Remastered are facing long waits for their physical copies of the game - more than a month after its digital version went on sale.
Production of the game's physical copies and other Kickstarter rewards has been delayed due to the current global pandemic, developer Platinum Games and distributor Yetee previously told backers.
Those left waiting for their copy have been gifted a Steam key for the game instead.
But some have no intention of playing the game on PC, and simply want the Nintendo Switch or PlayStation 4 version they paid for in advance.
In a private Kickstarter blog post shared with backers last month, Platinum wrote it had "heard some feedback that affected backers would rather receive a complimentary code on a console platform of their choice".
"Unfortunately as we've already prepared and begun to send codes out, we won't be able to fulfil these requests," the developer continued. "Additionally, for financial reasons, we will not be able to switch out the complimentary Steam codes with Switch or PS4 version codes. We hope you'll all be able to wait with excitement until your version arrives."
Today marks six weeks since the game launched digitally via the Nintendo Switch eShop, and some fans are still waiting.
Others have begun receiving their copies only to find themselves hit by another snag here in the UK - an unexpected £16.82 import cost. This is almost half of the game's price again.
These charges are commonplace when purchasing items from abroad, but multiple people hit by them say they were not warned of it when purchasing (and that Kickstarter rules require this). The Wonderful 101's page now does warn of potential import charges - though fans I spoke to today claim this was only added more recently.
"UK backers are being hit with customs charges of £16 (the game itself being £35, so UK backers paying +50% extra)," one fan told Eurogamer. "I'm still awaiting delivery, but expecting the same. There was no warning about potential customs charges when the Kickstarter began, however Platinum Games have since added this (irrespective, this info was not available to early backers, like me)."
Eurogamer has contacted distributor Yetee for comment.