Good Year / Bad Year?
A roundup of who made headlines in 2010, for all the right and wrong reasons.
What a year 2010 was for gaming news headlines. From studio shutdowns to vengeful lawsuits to top executives saying their motion controller is better than the other top executive's motion controller, it's been a real rollercoaster. All right, more like a reasonably swift bus ride.
But who were the real winners and losers? Who had a good year and who had an annus horribibirilius? Who will be toasting the new year with a glass of champagne, and who will be drowning their sorrows in a bucket of Kestrel?
Some will remember the past 12 months with fondness, while others won't want to remember them at all. Here's a roundup of the big names, great games and serially litigious independent developers who made headlines this year.
Good Year For...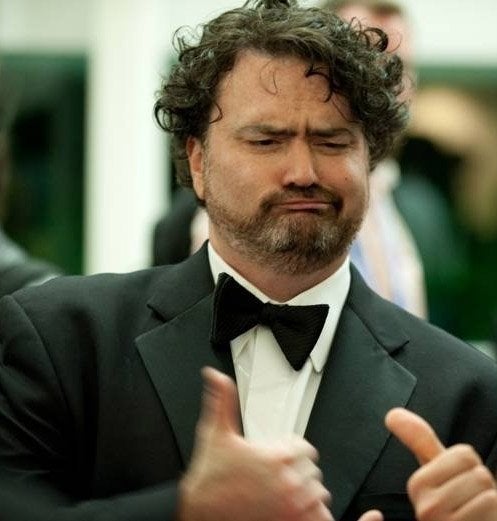 Tim Schafer
Sometimes you just want someone to say it like it is. So three cheers for Tim Schafer, creator of Psychonauts, boss of Double Fine Productions and man who called Bobby Kotick "a dick".
The bubbly brunette hit back, pointing out he'd never met Schafer and standing by his decision to cancel Double Fine project Brutal Legend. Kotick also said his statement about plans to "take the fun out of making videogames" was "a quip". (Curiously, Kotick made no attempt to claim his comment about the Tony Hawk: RIDE board being good was also meant to be funny.)
Meanwhile, Schafer received plenty of critical acclaim for downloadable title Costume Quest. "It's another delightful look into the minds of children," wrote our reviewer. Sounds more appealing than a look into the mind of Bobby Kotick. Boo, hiss, he's behind you, etc.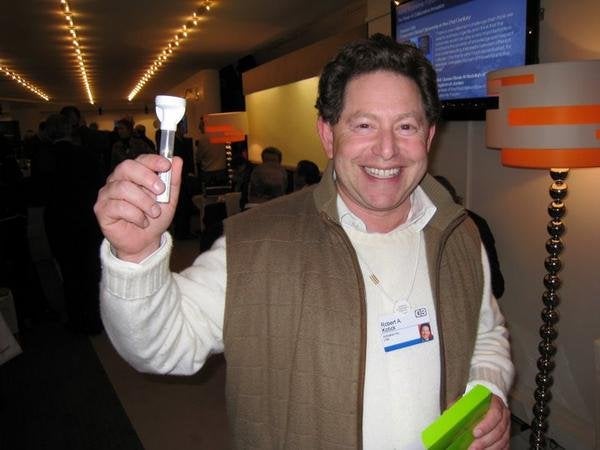 Activision
No matter what Schafer had to say about him, it seems doubtful Kotick spent 2010 crying into his electronic skateboard. He led Activision to yet another victory with Call of Duty: Black Ops, which racked up $650 million in sales and broke the record set by Modern Warfare 2. By Christmas, the figure had risen to $1 billion. That's a lot of sweater vests, eh Bobby?
Activision made more headlines when it signed a ten-year publishing deal with Halo maker Bungie. A statement released by the studio said: "Don't worry, we won't let World Domination go to our heads. We're gonna keep making kick-ass games on our own terms." Fair enough, Bungie, but couldn't you try being a bit more American and gung-ho about the whole thing?
The deal was announced less than two months after Activision ejected Jason West and Vince Zampella from Infinity Ward. Bungie might want to watch out – if you can get the sack at Activision for developing the best-selling game of the year, who knows what happens if you're caught stealing paperclips?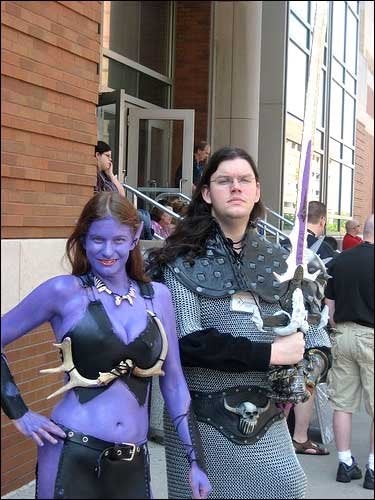 Blizzard
If there's one publisher with as much of a penchant for record-breaking as Activision, it's sister company Blizzard. Just look at StarCraft II: Wings of Liberty - released last summer, it racked up sales of more than 3 million within a month.
As if that wasn't enough to send Roy Castle from six to midnight, the launch of World of Warcraft: Cataclysm followed in December. This time round 3.3 million copies were shifted in just 24 hours, making Cataclysm the fastest-selling PC game since the last time Blizzard released a WOW expansion pack.
So what else is the company keeping up its wizard's sleeve? Apparently Blizzard is hard at work on a next-gen MMO, which is being developed with the working title title Titan. News of the project slipped out just last month, much to Blizzard's disappointment.
"The media is not meant to know anything about that," an executive told the media, in between shutting the door and watching the horse disappear over the horizon.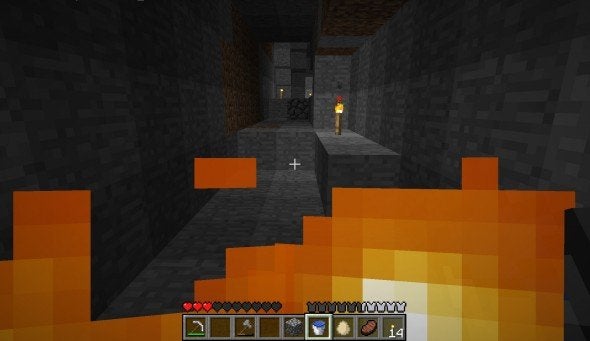 Minecraft
Judging by the success of Bobby and Blizzard, you'd think only big corporations and multi-million dollar blockbusters can achieve success these days. But in 2010, one game came out of nowhere to prove that theory wrong. Its name, as you might have guessed from reading the title of this article section, was Minecraft.
"This is a game which revels in the joy of creation," Rob Fahey explained. "It's a game made for people who aren't intimidated by starting off in a world with no real objectives other than to survive, to progress, to explore and - most of all - to build."
Minecraft is the brainchild of one man: independent developer Markus Persson. Following the game's success he set up his own company, Mojang Specifications, which is based in Stockholm. By the end of 2010 Minecraft had been purchased more than 800,000 times and had 2.5 million registered users.
A rags to riches story and no mistake. But perhaps the most heartwarming aspect of the Minecraft tale is the way it brought Eurogamer readers together. In the autumn a group of forumites got together to build a scale model of York Minster, the largest medieval cathedral in the UK. Makes a change from calling each other ****s.