Good Old Games
Tom Ohle and Lukasz Kukawski on the PC retro service and the addition of Ubi games.
While most of the digital distribution plaudits routinely go to Valve's Steam platform, with its unrivalled catalogue of modern games from a raft of supposedly competitive publishers, retro-minded PC gamers could do worse than switch their attention to GOG.com every now and then. Run by the same mother-company that houses The Witcher studio CD Projekt RED, GOG.com reworks old and relatively recent PC games like Duke Nukem 3D, TOCA Race Driver 3, MDK and Fallout 1 and 2 so they work on Windows XP and Vista, and distributes them DRM-free for cheapo prices.
The service has been quietly going about its business for a while, and has built up a catalogue that includes games from the likes of Codemasters, Epic, Oddworld Inhabitants, Revolution Software and Strategy First. As of this week, that list grows with the addition of Ubisoft, several of whose best games are now available for ten dollars. It seemed like a good excuse to catch up with marketing men Lukasz Kukawski and Tom Ohle and find out how it all works.
EurogamerFor the benefit of EG Retro readers who might not be familiar with GOG.com, what's it all about?
Lukasz Kukawski
First of all let's reveal what GOG means - it is an acronym for Good Old Games. GOG.com is a digital distribution platform that supplies all old-school games fans with DRM-free and dirt-cheap PC classics. What's even better is that you don't have to worry that your computer won't run those games, because our programmers optimise all GOG.com titles to run smoothly on both Windows Vista and XP operation systems. The games catalogue offers almost 100 titles including such hits from the past century like Fallout, Duke Nukem 3D, Simon the Sorcerer, Unreal, Earthworm Jim, Freespace and more.
But GOG.com isn't just a digital outlet. The community section offers separate forums dedicated to games available on GOG.com where users can discuss their favourite titles and meet other gamers that share the same passion to classic games. To entertain our classy community we're also publishing retrospective articles by known writers about the development process of the games and we're running lots of contests where you can grab free games from the catalogue. Ultimately we want GOG.com to become the best place on the Internet for the fans of classic games.
EurogamerSo basically you're directly competing with EG Retro. Duly noted. Your big news this week is that Ubisoft games are coming to GOG.com. Is this a one-off deal for a few games, or a longer-term thing, and can you tell us which games will be appearing and when?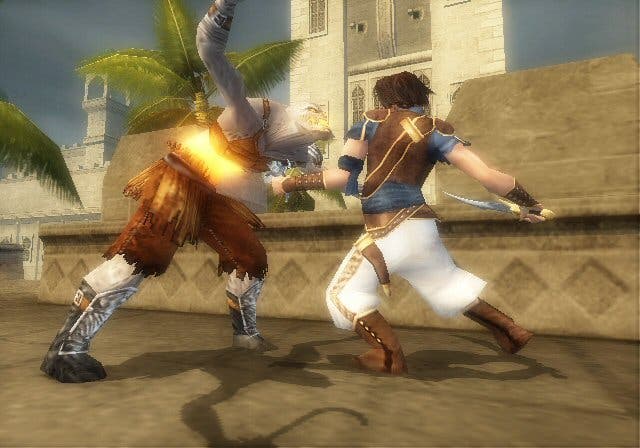 Tom Ohle
At least for now it's a one-off deal, but it'll bring a lot of great games to GOG.com. As of this week we already have some games I'd call "mega uber awesome" like Prince of Persia: Sands of Time, IL-2 Sturmovik and one of my personal favourites, Beyond Good & Evil. There are even more games coming in the next few weeks, though, including Splinter Cell, Rainbow Six, Ghost Recon and Far Cry.
EurogamerUbisoft is a pretty high-profile capture. How do these deals come about? Do you approach everyone and see who bites, do you target specific games, or do you contact publishers and developers with rich back catalogues?
Tom Ohle
There's no specific rule for that. Our biz-dev guys are really busy talking with different publishers, developers and rights-owners of the old games. Before we even launched the service, we prepared a long list of titles that are considered either as classics or as cult games that should be available on a service like ours. Now we only have to get those titles up on GOG.com!
The biz-dev team is targeting specific titles and then is searching for their rights-owners, which sometimes is the most difficult and time-consuming part of their work. When they finally get to the right people they approach them and make an offer for specific titles we'd like to sell on GOG.com. And sometimes the companies themselves are coming forward to ask if it's possible to sell their back catalogue games on GOG.com. Generally it's a long process but it really makes us happy when the deal finally gets finalised and we can announce it to the world.
EurogamerIn Ubisoft's case, I'm personally excited about playing Beyond Good & Evil and Prince of Persia: Sands of Time again. How much are you going to charge for the games you mentioned?
Lukasz Kukawski
The games from Ubisoft's catalogue are all priced at USD 9.99.
EurogamerRetro gaming used to be the sole preserve of people with computers and the patience to trawl through Geocities websites with frames from 1998 downloading zip files and emulators, but these days there are countless ways to enjoy retro games on other formats. Do you see yourselves expanding GOG.com to platforms like Mac, iPhone, or even home and portable consoles from the Big Three?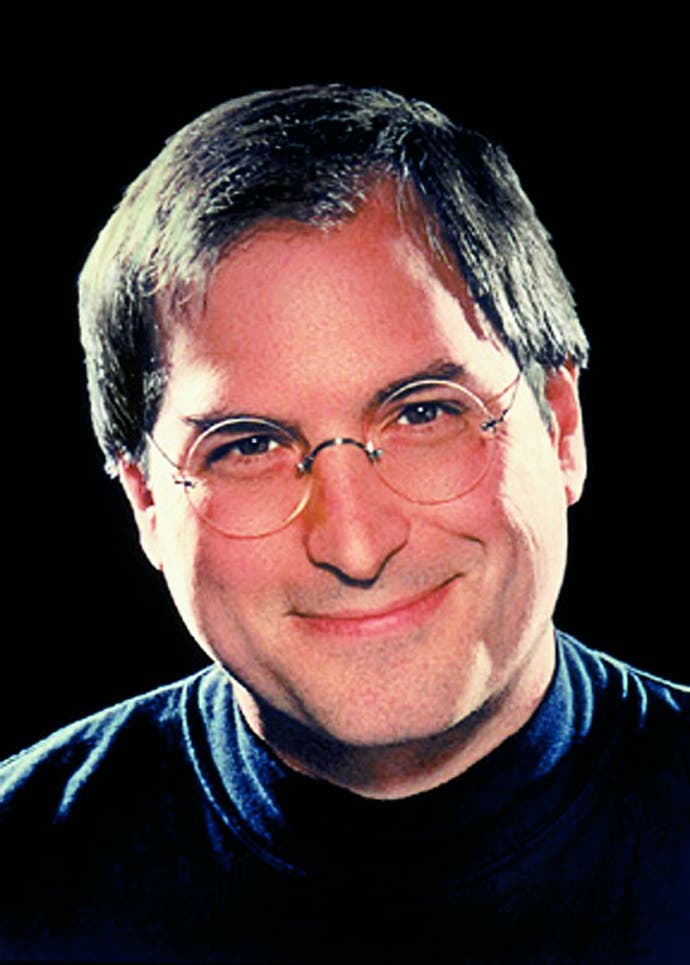 Tom Ohle
I think that right now we're really focused on making GOG.com the ultimate destination for classic PC games. There's still such a rich history of games that we've barely started to explore. We do have a lot of Mac users asking for support, and certainly it's something we'd like to do in the future. It just adds an extra layer of complexity, in that if a game wasn't originally programmed to work on Mac, then there's not much we can do to implement that support.
For now we'll do everything we can to amass a PC-gaming catalogue of ridiculously large proportions, and then we'll see where we want to go from there.
EurogamerOne of the best things about GOG.com is that you don't use any DRM, which is of course evil, and they're all going to hell. Does that make it more difficult to attract people to work with you? Have you ever had to turn anyone down?
Tom Ohle
Yeah, the DRM debate can be a bit of a sticking point in negotiations. A lot of companies still see some sort of copy protection as absolutely necessary to protect their IP. I fully understand that, but it's not like it actually works; I can go to [insert torrent site] and find any game I want right now.
It's definitely a hurdle for some companies that they're not ready to climb over yet, but we're confident they'll come around. There's a lot to be said for the fact that iTunes is now offering DRM-free songs, and you have a number of people within this industry - like Gabe Newell at Valve - noting that DRM may not be the best way to protect your IP. Our customers appreciate the fact that they can download their game anytime, install it on multiple PCs, back it up on a disc, etc. We just make sure we give them an incentive to buy the games legitimately rather than pirate them: namely, low prices and bonus materials.
If we added DRM I'm sure we'd have an easier job of bringing on new publishers. But, well, we like a challenge, and we're going to stick to our ideals. I really think the industry is moving away from restrictive DRM schemes; it's just a matter of time.