Frozen Synapse, Eufloria star in Best of British Steam indie bundle
C'or, gaming!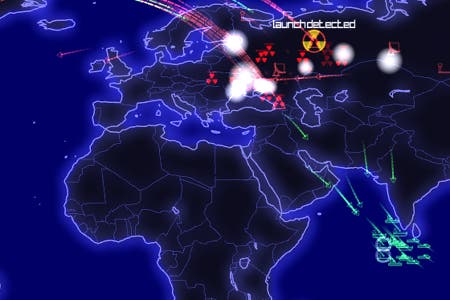 Blimey guv'nor, seven top British indie games are being bundled together on Steam!
To celebrate a summer of Olympics, the Jubilee, and just how great the UK is, half a dozen of the country's top indie talent have got together to offer something back. And at a very reasonable price.
War Games simulator Defcon, minimalist arty title Eufloria and excellent strategy shooter Frozen Synapse headline the Blighty-based offerings.
There's also zero-gravity sci-fi fighter Gratuitous Space Battles, smart tower defense title Revenge of the Titans and the fabulously-named Ben There, Dan That! and Time Gentlemen, Please! Double Pack.
The bundle costs £7.99 ($9.99 or €9.99). Usually this lot would set you back £55.94.
The Best of British Steam Bundle even includes two copies of Frozen Synapse, so you can give one to a friend and play together.