First Company of Heroes 2 trailer goes over the top
Welcome to the Eastern Front.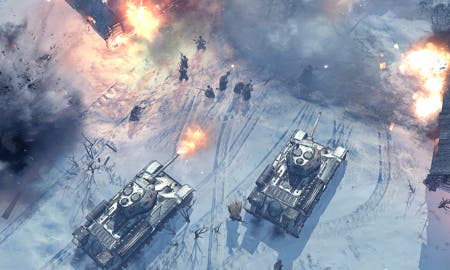 The first trailer for hotly-anticipated RTS sequel Company of Heroes 2 has just marched out of the THQ barracks.
It's heavy on scene-setting bluster and light on anything approximating actual in-game footage. Check it out below.
Still, you shouldn't need a trailer to get excited for a follow-up to the Relic-developed 2006 original. It was an absolute barnstormer of a game.
"Bored of World War 2 games? Bored of the mainstream real-time strategy game? Just plain bored? After Company of Heroes, you won't be," pledged Kieron Gillen in Eurogamer's 10/10 Company of Heroes review.