Final Fantasy 15 Pocket Edition announced for Nintendo Switch
And launches for PS4, Xbox One today.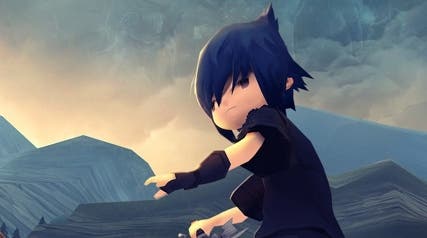 Final Fantasy 15 is headed to Nintendo Switch! Well, the Pocket Edition of the game is, anyway - the chibi-fied version which previously launched for iPhone, iPad and Android devices.
In an announcement surely planned for last night's now-postponed Nintendo Direct, publisher Square Enix today confirmed Final Fantasy 15 Pocket Edition for Nintendo's home console and handheld hybrid.
It sounds like Square Enix couldn't wait any longer to make the announcement, as today also sees surprise launches of the game for PlayStation 4 and Xbox One.
Until 13th September, Final Fantasy 15 Pocket Edition will be 40 per cent off on both PS4 and Xbox One. (The game has yet to hit either console's stores, so its actual price is still TBC.) Whenever it eventually launches on Nintendo Switch, the same offer will apply.
Last night's Nintendo Direct has yet to be rescheduled. Nintendo pulled the planned broadcast yesterday morning due to the serious earthquake in Hokkaido, Japan.