Eurogamer Readers' Top 50 Games of 2010: 50-11
You decide.
By now you know that we've chosen Mass Effect 2 as our Eurogamer staff Game of the Year, and we've also championed a few individual favourites over the Christmas break. But with so many games released every year and so many passionate gamers reading Eurogamer, we knew it was vital to get your take on the last 12 months - so we did. You replied in your thousands and told us what you thought while you were nominating your top games. The result is the Eurogamer Readers' Top 50 Games of 2010. Check out 50-11 today and come back tomorrow for the Top 10...
50. Dragon Quest IX: Sentinels of the Starry Skies
Nintendo / DS
Beats 12 says: "I will forever love this game for getting me through the 18-hour bus rides aboard The Dirty Dog (aka Greyhound Buses)! Its size and depth mean that one can all too easily lose hours in its story and gameplay."
49. Nier
Square Enix / PS3, Xbox 360
Agent_Llama says: "The Legend of Zelda meets Final Fantasy meets Team ICO. Beautiful game world, gorgeous soundtrack and an extremely clever endgame."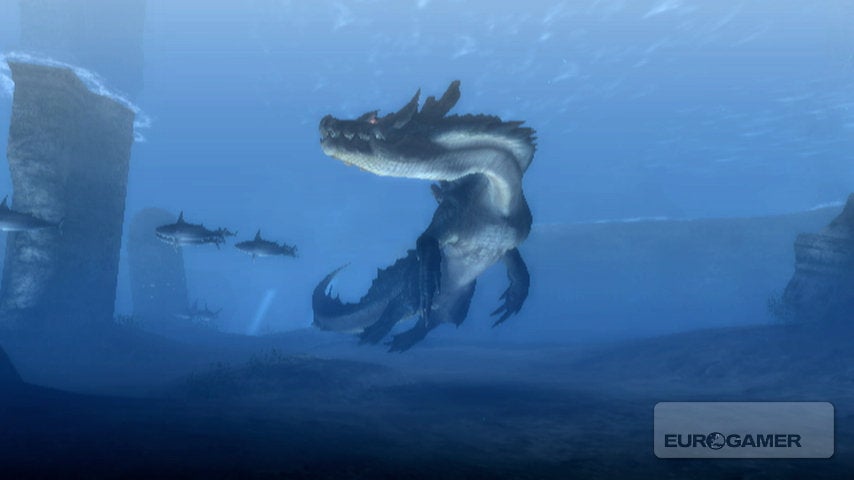 48. Monster Hunter Tri
Capcom / Wii
oldschool says: "The reason for purchasing a Wii (my second excuse of the year)." Klayman_k adds: "Challenge as high as ever, multiplayer almost perfect and sleek graphics."
47. Yakuza 3
SEGA / PS3
What we said: "A relentlessly enjoyable action-RPG, which offers a unique insight into Japanese culture despite its exaggerations."
46. Darksiders
Vigil Games, THQ / PC, PS3, Xbox 360
bruno0091 says: "My vote for the game a lot of people ddin't play or forgot came out this year. It took the classic Zelda formula and layered it with a dark and gritty look and story, as well as a nice graphical style and entertaining combat."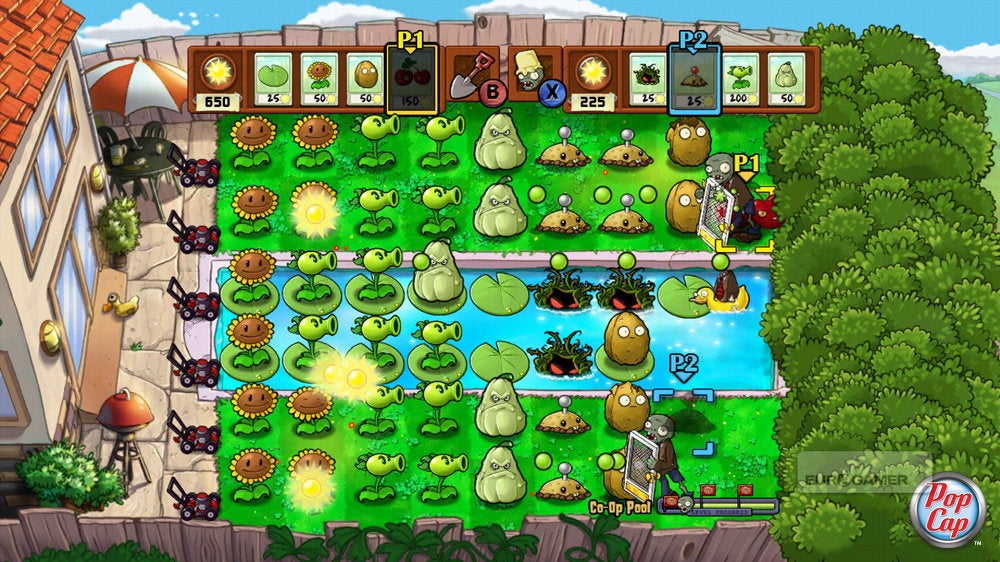 45. Plants vs. Zombies
PopCap / Xbox Live Arcade
lemonfist says: "Why? Why can't real flowers give me money when I water them? Why can't I kill zombies with butter thrown by plants? Why does my garden not play Plants vs. Zombies? Why!"
44. Game Dev Story
Kairosoft / iPhone, Android
bigjimbeef says: "It's the first game I've really enjoyed on the iPhone. For a week or so, I did little else on my commute. Working in the industry, I can say that it's the game we all wish it was like. Bugs? No problem, we'll just work for a few more weeks! If only."
43. Metal Gear Solid: Peace Walker
Konami / PSP
dadrester says: "It's the MGS rule that odd numbered MGS games are breathtaking. Peace Walker breaks the mould of what was previously a proper MGS game and reinvents it. The metagame alone makes it worthy of inclusion in this list and the way the game is structured is so well suited to the handheld platform I was in awe. One of the only PSP games I've bothered completing (no mean feat at 40+ hours) and it has so much content that it makes a mockery of some of the proper console games that will no doubt be on this list." pigsworthy adds: "It's Pokemon mixed with Metal Gear. Pokemon and Metal Gear. Awesome."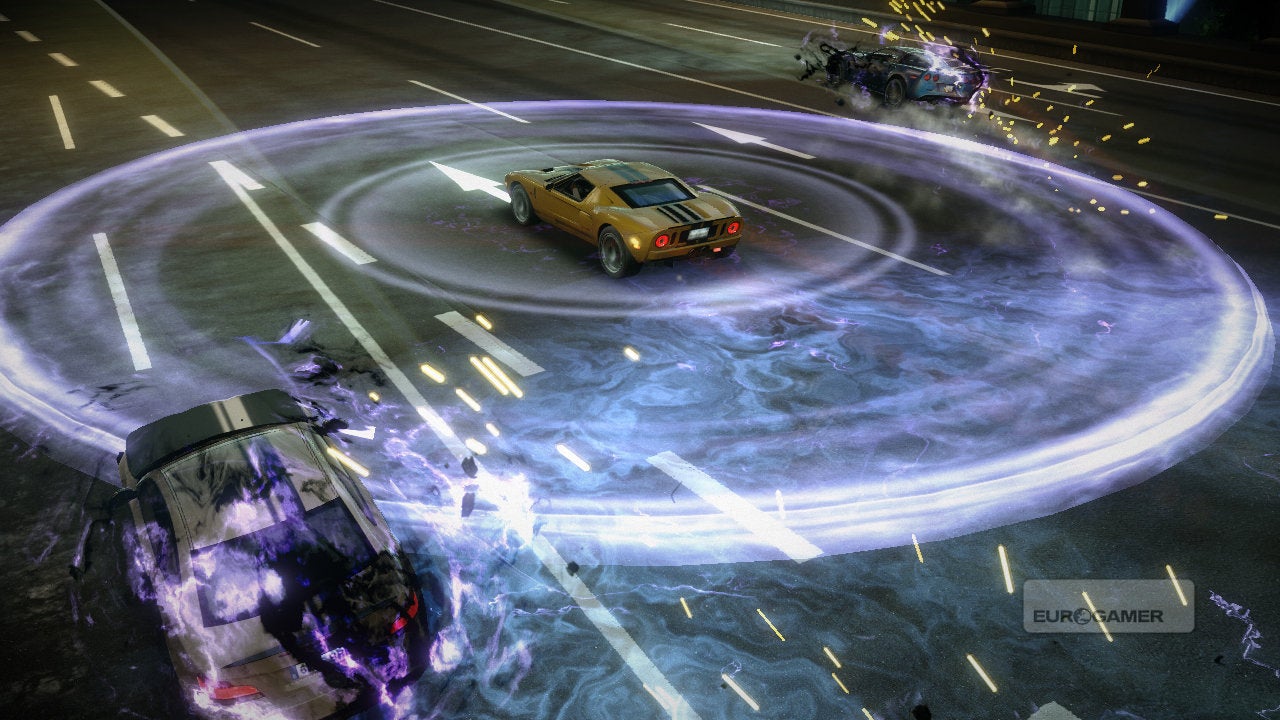 42. Blur
Bizarre Creations, Activision / PC, PS3, Xbox 360
Moz says: "So much fun on four-player split-screen. Anyone I know who's played it has then gone out to buy it. Such a shame it never properly sold."
41. Split/Second: Velocity
Black Rock Studios, Disney / PC, PS3, Xbox 360
DarthMartious says: "Probably the best arcade racer of this generation. Blends adrenaline fuelled racing with massive explosions and superb on-line play."
40. Donkey Kong Country Returns
Retro Studios, Nintendo / Wii
higgins78 says: "Retro Studios are like my unofficial Nintendo company, making games which fit with the brand Nintendo. This is another prime example. I don't know if it would have gone better even if Nintendo itself had made it. No such thing as higher praise."
39. Dead Rising 2
Capcom / PS3, Xbox 360
BOBBYLUPO says: "Dead Rising 2 embraces the sandbox genre in that its basic focus is to let you dick around a zombie-filled shopping district with a number of creative ways to lay waste to the deceased little tinkers. Its 'Marmite' timed game mechanic may not be to everyone's tastes, but I loved its unforgiving old-school approach."
38. Amnesia: The Dark Descent
Frictional Games / PC
Lunastra78 says: "Because a small indie developed game out-horrored all major horror franchises."
37. Castlevania: Lords of Shadow
MercurySteam, Konami / PS3, Xbox 360
jellyBelly says: "Finally a 3D Castlevania that does justice to the series' past. A rich and densely detaied world with impressive character and level design. Innovative battle mechanics and excellent presentation." kincaide adds: "Sequel please."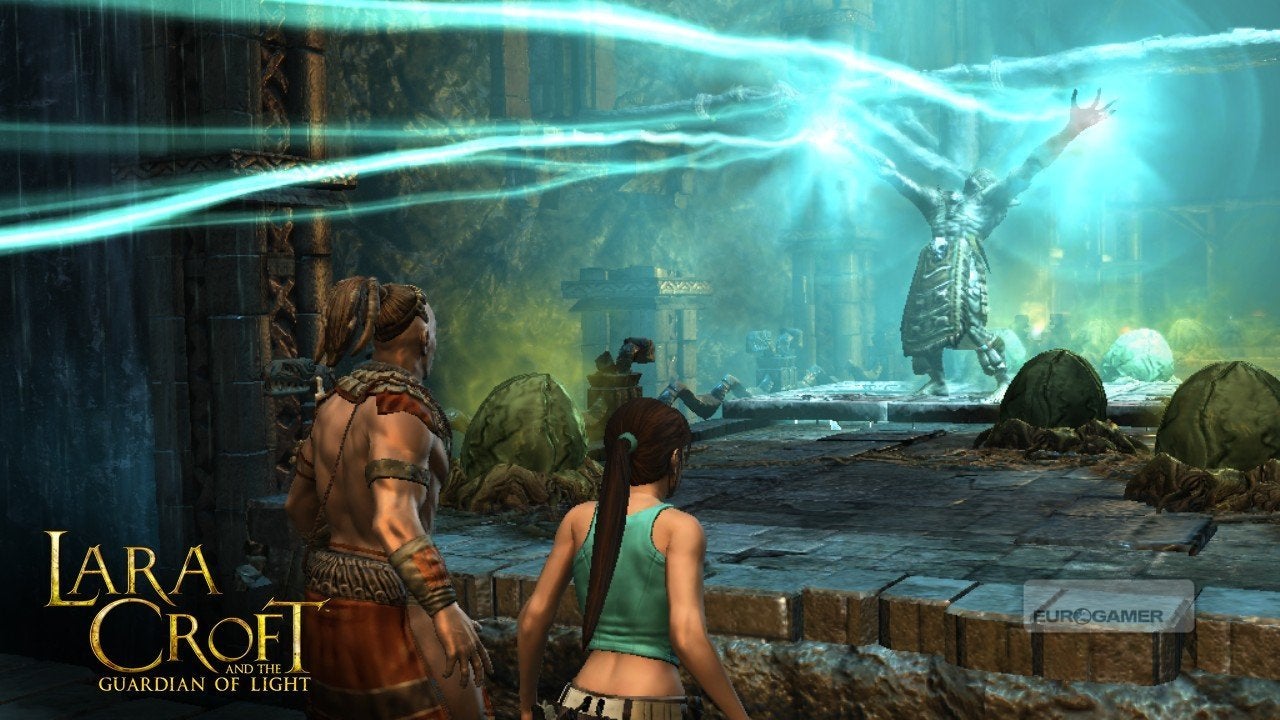 36. Lara Croft and the Guardian of Light
Crystal Dynamics, Square Enix / PC, PS3, Xbox 360
Dogs>gods says: "Just such a lot of fun and an interesting and successful reinvention of a franchise that really needed an injection of something new."
35. Alpha Protocol
Obsidian, SEGA / PC, PS3, Xbox 360
timur says: "Because it took the RPG into more interesting new directions than any other game this year, with the game reacting meaningfully to your style of play and offering real choices. Because it had a unique setting, great writing and a sly sense of humour."
34. Fable III
Lionhead, Microsoft / Xbox 360
monkfish says: "Yes, it's still buggy, even after a patch. But Albion is also still one of the best places to be in games." ljorg adds: "The third Albion was not so difficult after all. While noticeably shorter, it was immensely fun while it lasted, and Albion truly is a special place that has no equal anywhere."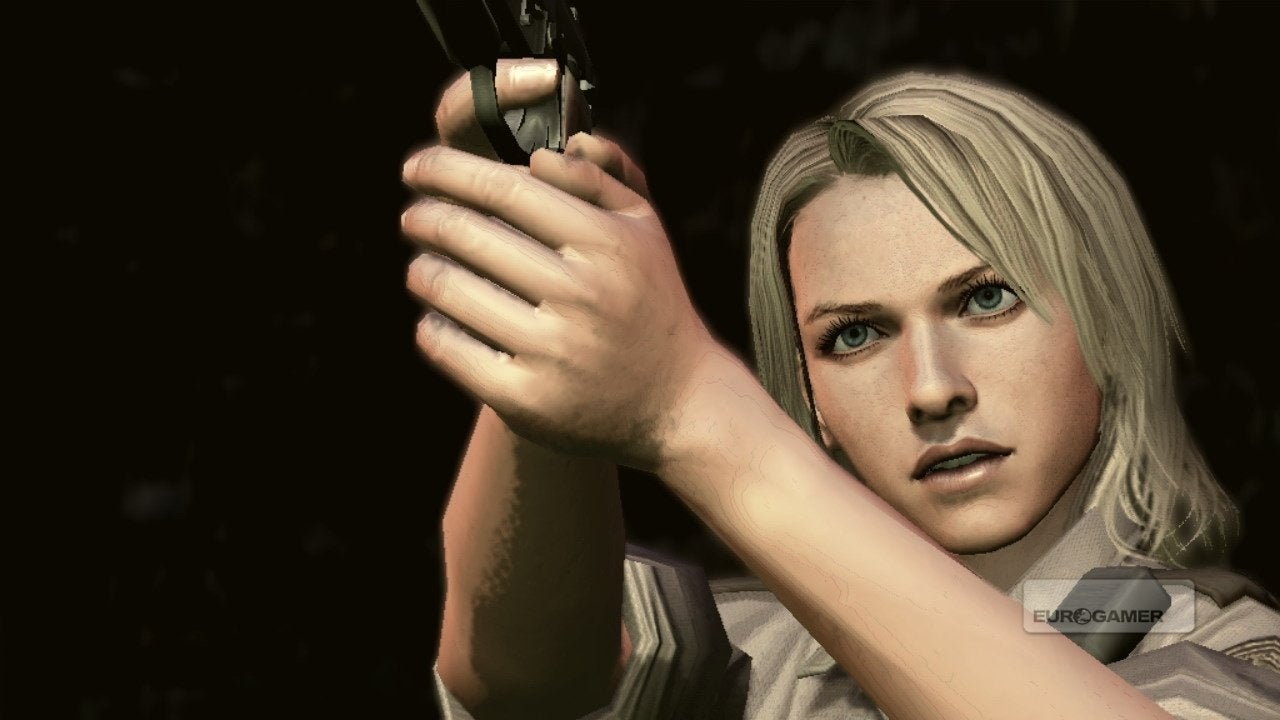 33. Deadly Premonition
Access Games, UTV Ignition / Xbox 360
CloudXIV says: "This was one of the craziest and most interesting stories in video game history. Don't you think Zach?" Curion adds: "What's not to love!! Hey I loved this game before even playing it."
32. Final Fantasy XIII
Square Enix / PS3, Xbox 360
Agent_Llama says: "Dazzling to look at and compelling to play, despite it being too restrictive for an RPG." notorious adds: "The most beautiful CGI I've ever seen and a nice twist in the battle system with the job-changing Paradigm Shifts."
31. Sid Meier's Civilization V
Firaxis, 2K / PC
Dachande says: "New addition to one of my top games ever. Or I may even say, the mother of all games. It didn't fail even in this year's edition. Very, very smooth and easy to use interface, combined with the same old deep replayability. One more turn, please."