Eurogamer Readers' Top 50 Games of 2009
Fight!
You've seen what we have to say on the matter. Now it's time to see what our beloved, awesome readership thought were the best games of 2009. Thank you to everyone who took the time to fill in the form and write a comment about their favourite games of the year. Will there be a union now between the two towers?
50. Risen (PC, Xbox 360)
Age Grace says: "Best RPG I have played this year. Easy to get into and very funny."
49. Bayonetta (PS3, Xbox 360)
tatsuyarr says: "This game makes me feel like Japan still got it. This mixing of sillyness, sexyness, crazy character design and stupid sense of humour, it's good to see they can still achieve it sometimes."
48. Little King's Story (Wii)
DocDaneeka says: "A cheerful and fun take on the console strategy game. Bags of character and weirdness. And any game which references the Principia Discordia gets my vote."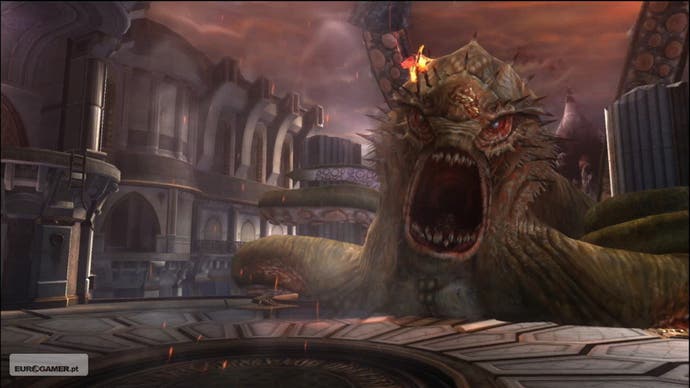 47. God of War Collection (PS3)
mcwildcard says: "Still awesome, but now shinier, this is hopefully the first of many nods to the quality of the PS2 classics. Hopefully its success will see more collections spawn out of games that deserve a lick of HD paint and a second outing."
46. Fallen Earth (PC)
bloodbought77 says: "Breath of fresh air - independent studio, tons of potential, huge world, deep story, crafting, classless advancement."
45. Time Gentlemen, Please! (PC)
Ninja_Tino says: "The greatest point-and-click game ever made! The price doesn't hurt either."
44. Tales of Monkey Island (PC, Wii)
DADHAT says: "I loved the whole season but Lair of the Leviathan stood out the most. Great writing and some cracking puzzles, best adventure gaming since the LucasArts years."
43. Professor Layton and Pandora's Box (DS)
andywilkie35 says: "Such a simple concept - write an involving and interesting story, then add a f***load of puzzles. What's not to love? Charm oozes out of this game, and for me is the most necessary game to own on the DS."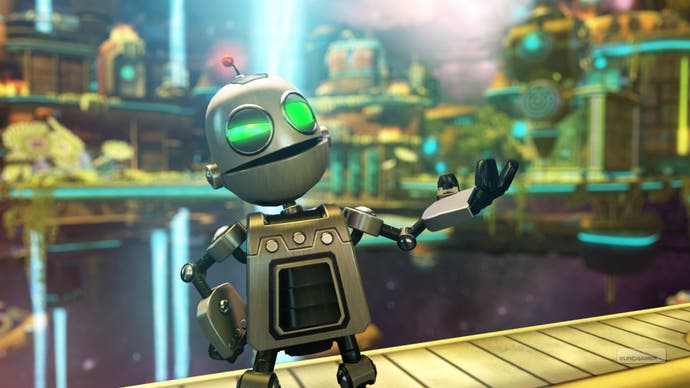 42. Ratchet & Clank: A Crack in Time (PS3)
Beano says: "More of the same with a few additions - but still very entertaining, pretty graphics, great humour and accessible family-friendly gameplay. Maybe the best game in the series."
41. ArmA II (PC)
Mho7276501 says: "Insanely ambitious, fantastically huge play area, a bit broken yes, but compared to similar offerings this year its way ahead of all competition."
40. Mirror's Edge (PC)
aliochou says: "Because it is f***ing Mirror's Edge! More seriously, the incredible art direction (blue sky blue sky everywhere!) and the fantastic feeling of being chase and leaping and bouncing like a Spider-Man like creature is just incredible."
39. The Secret of Monkey Island: Special Edition (PC, Xbox 360)
iHAZaCHEEZ3burger says: "One of my favourite games ever given the HD treatment, it had to make the list."
38. DJ Hero (PS3, Wii, Xbox 360)
OrpheusBlack says: "I don't care if it didn't sell a load, I loved it. I hope the numbers add up to a sequel. It made me a dance fan."
37. Wii Sports Resort (Wii)
cheekyjay says: "It works. That's the most important part. Like the original Wii Sports, and unlike almost all mini-game wagglefests since, this game nails the controls, shows off what the new MotionPlus can do, and is painfully addictive to boot. It may not be as immediate or as streamlined as its predecessor, but what it lacks in simplicity it makes up for in depth."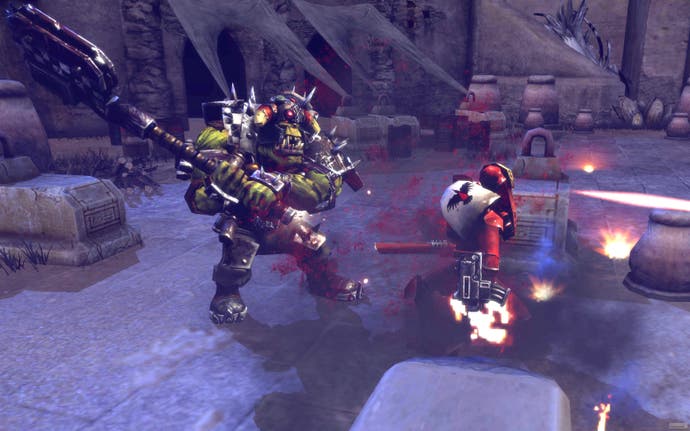 36. Warhammer 40,000: Dawn of War II (PC)
superjag86 says: "A PC game that felt fun, was accessible and got rid of all the needless complexity of other RTS games to focus on control and tactics. Controlling only four squads was a genius idea and the whole Diablo mechanic of experience and loot made for a game that you could easily lose hours to. Of all the 'spirit of Diablo' games this year it just pips both Borderlands and Torchlight."
35. Machinarium (PC)
Vyse_Hazuky says: "The visuals are tremendous, incredibly defined with a slick and distinct style, great use of colour and light effects and great animation. The soundtrack from Tomas Dvorak is another great plus, a really fantastic score, very ethereal, very dynamic, very coherent with the visuals."
34. Football Manager 2010 (PC)
afroofdoom says: "Sports Interactive does it again. I'm already three seasons in and it's better than ever."
33. Red Faction: Guerrilla (PC, PS3, Xbox 360)
nedrichards says: "Biggest bang for your buck all year. Next year, Just Cause 2 awaits for explodeyfun."
32. Colin McRae: DiRT 2 (PC, PS3, Xbox 360)
Tonne says: "It just is the best off-road racer out there. It drives you to be better."
31. Braid (PC)
Bloodkult says: "Yeah, I missed it on Xbox 360. It really is just as good as everyone says. It's about as perfectly made as you can get."