Eurogamer.net Podcast #60!
Birds! Wings! Lilley! Expo!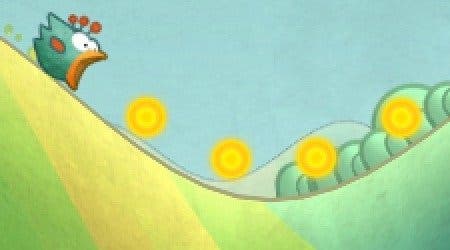 Hello listeners! Yes! This week we can exclusively confirm that the Eurogamer.net Podcast definitely has listeners plural! That's because we met a guy called Jules last Thursday who often tunes in and we received a feedback email from another person who wasn't him!
So hello Jules and the other guy - enjoy listening to this week's award-losing Eurogamer.net Podcast, our sixtieth.
Host Tom Champion is joined by regular guest Tom Bramwell and Eurogamer Expo hero David Lilley, and together they rake over the issues of the day and definitely do not accidentally say the name of a game that will be at this year's Eurogamer Expo, because we haven't announced the games yet.
Apart from the Expo bluster - tickets on sale now, but you knew that - we delve into the news/speculation that Kinect outsold PlayStation Move five to one in the US last month, and look into comments made by an excellently named Rovio exec about console games.
Or rather, we use that as an excuse to talk about Bramwell and Lilley's obsession with Tiny Wings. We also get Lilley's Sandy Isle Games, and we read out an email from a listener, potentially alienating him in the process.
Then, later in the show, Jamie's fed up and wants to stay for tea. Jolene tells him that if he gets all his homework done the three of them can go to the pictures on Wednesday - and Jamie's up for it.
Background reading!
The Eurogamer.net Podcast goes out every Tuesday at 3pm UK time. Unfortunately it also comes back.