EA Sports' Peter Moore
On MotionPlus, E3 and taking the fight to the internet.
We last caught up with the flamboyant president of EA Sports in Vancouver almost a year ago, at his division's first major public showcase since he quit Microsoft's Redmond mothership for a Liverpool FC-themed office in San Francisco.
Last week, the British exec who describes himself as a "hybrid Scouse-American", was at London's Emirates Stadium, home to the consistently trophyless Arsenal, for the unveiling of FIFA 10.
Moore used the occasion to update everyone on the performance and philosophy of EA Sports, assuring us, somewhat unnecessarily, that "we drip with testosterone", while outlining the "five pillars" of the company: "Expand the brand; Globalise; Digitise; Capture the core; Captivate the masses". All the while oozing manly sweat.
The details of EA's latest kickaround are strictly embargoed for the time being - stay tuned for an in-depth preview - but Eurogamer went pitchside with an ever-candid, engaging and thoughtful Moore to talk us through the rest of his squad.
EurogamerOne of the things I liked in your opening presentation was when you were almost glowering at Dave [Rutter, FIFA producer], and talking about the Metacritic rating. FIFA 09 is right up there [a rating of 87 on PS3 and 360], but now you want 90?
Peter Moore
I want 90! It's a challenge, and as I said in the presentation, it's not easy with sports games to continue to raise the bar every single year - and it's half tongue-in-cheek as I know how difficult it is. FIFA 09 has been spectacular and we've got a high bar for FIFA 10. So yeah, Rutter's got some work to do, but yeah, I'd like a 90 this year.
Peter Moore
It's great. As we've said over the last 12-18 months, the Wii is both a challenge and an opportunity for us and I think having both our golf game in Tiger Woods PGA Tour, and of course our brand new tennis game, coming at the same time as MotionPlus gives us a great opportunity really now to take advantage of the Wii.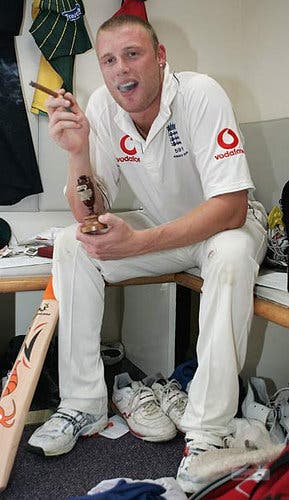 Grand Slam Tennis we're excited about, because it's the first time ever we've been able to bring tennis to the EA Sports portfolio, and what better time when now we're able really to play with the level of sensitivity like a real racquet. And then Tiger's always done well on the Wii and I think now the added touch and feel you have with MotionPlus brings it to life in an even greater way. Those two titles couldn't come at a better time for us, nor for Nintendo quite frankly.
Eurogamer
One sport that I can see would benefit enormously from MotionPlus is cricket. This is something you've commented on in
your blog
recently...
EurogamerAnd in response to all the rumours doing the rounds... If I can quote you, you said: "If and when we have an announcement to make about a title, we will do so in a timely and structured manner". Perfectly reasonable position to adopt. You also said: "No amount of persistent pushing can create a game that does not exist." Which sounds pretty definitive. Are you absolutely saying there is no cricket game, there has not been a cricket game in the works?
Peter Moore
I'll be very clear. Obviously, there's always rumours abounding for what we're developing, what people would like, and they think that if they say enough and they mount a petition...
I can't create games. Particularly right now when we look at the more difficult business decisions we have to make, and unfortunately EA had to let 1,100 people go as you saw before the holidays. And so the decisions I have to make as a business leader are based on: how do I make sure I'm generating the revenue that I need to keep my people employed, and keep putting capital back in the investments we do in sport? So I will just reiterate the words you read just then from my blog. And the announcement thing I'll deal with separately, but there's no plans to announce anything right now about cricket.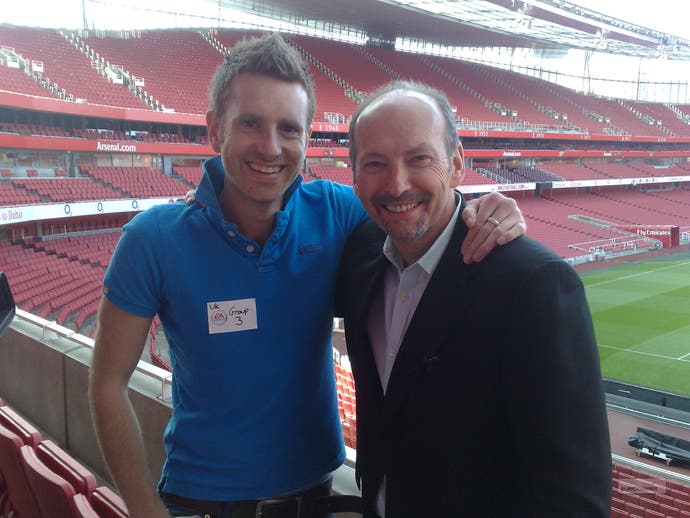 EurogamerIs cricket important to EA?
Peter Moore
We've done it before. We've done rugby before. I don't want to call it a second-tier game, but it's a regional game. We're not going to sell a lot of cricket in the US. At the same time, if you'd asked me maybe three years ago, if I'd been in this role, will you have the ability to take some risks, I might have been more bullish on taking more risks with games of maybe a regional nature that can't drive the global business.
You saw one of the strategic pillars we have for EA Sports is to globalise the business. But that doesn't mean regionalise, that doesn't mean sports that are only impactful in certain countries. And so we have to make difficult decisions every single year about where we put our money and where we don't put our money, because I have people's jobs in my hands. And if a game doesn't pan out the way we expected it to then jobs are in jeopardy, and I take that very, very seriously.