Duke Nukem 3D: 20th Anniversary Edition World Tour hits Nintendo Switch next week
Bobby Prince soundtrack included.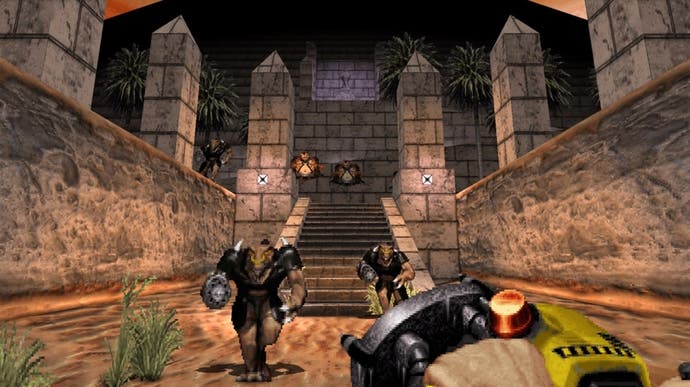 Duke Nukem 3D: 20th Anniversary Edition World Tour launches on Nintendo Switch on 23rd June 2020, Gearbox has announced.
It goes live on the Nintendo eShop priced $9.99 with Switch-specific features. For example, you can use optional gyroscopic aiming, HD rumble, motion controls, and local wireless multiplayer.
The game includes composer Bobby Prince's original Duke Nukem 3D soundtrack, which is the subject of a messy lawsuit involving Gearbox and previous Duke Nukem rights holder 3D Realms.
Gearbox is suing 3D Realms parent company Apogee Software for failing to deliver the Duke Nukem IP "free and clear" - that is, Gearbox alleges Apogee withheld details of an agreement that impacts its ability to publish and republish Duke Nukem games.
This new lawsuit (Gearbox has sued 3D Realms before) relates to a 2019 lawsuit filed by Bobby Prince against Gearbox. Prince alleges he owns the copyright on some of the music in Duke Nukem 3D: 20th Anniversary World Tour, which is a remaster of the 1996 original. Apparently Prince believes the use of his music in the earlier Duke games was subject to a licence agreement between Prince and 3D Realms. Thus, Gearbox does not own the rights to certain music it thought it owned the rights to.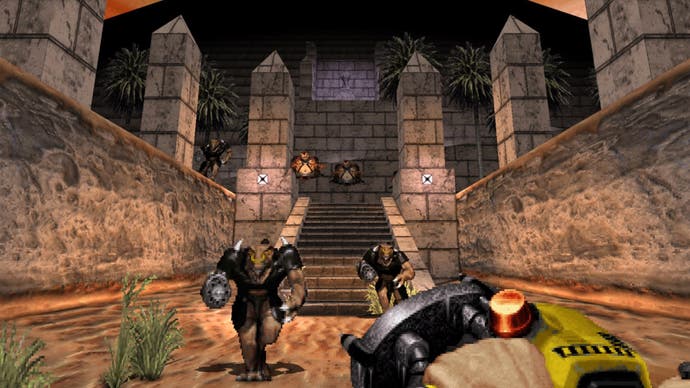 Gearbox has said it worked out an agreement with Prince for the music in the Nintendo Switch version of Duke Nukem 3D: 20th Anniversary World Tour. However, as it stands, Gearbox and 3D Realms are headed to court to get a ruling on whether Prince's claims are valid.
The Nintendo Switch version is the work of Polish developer and publisher Sonka, which is perhaps best known as theAstro Bears Party developer.