Team-based spaceship battler Dreadnought launches on PS4
Naval gazing.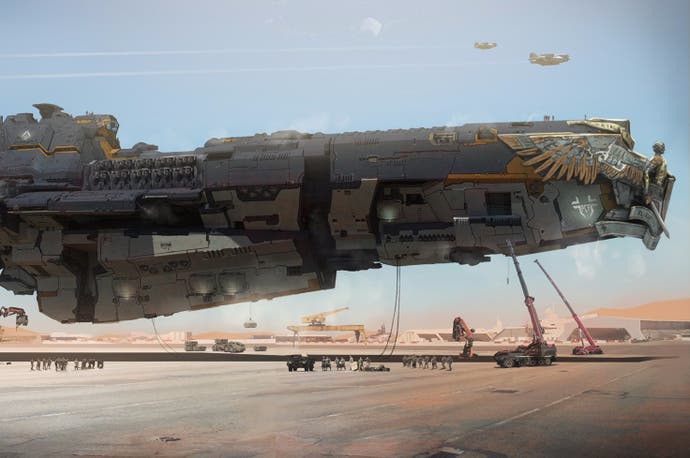 Dreadnought, the free-to-play multiplayer game about big spaceships which don't get along, has moved out of open beta and launched on PlayStation 4.
Arriving in the launch build are voice chat, Trophies and aim assist, and there's still a lot to do. "It's been a fun, crazy beta experience," read an announcement on the Dreadnought website. "The entire team is incredibly excited to share Dreadnought with more console players around the world.
"Expect more awesome game updates as we kick things into development overdrive. January's patch is set to bring tons of long-requested balance improvements. Beyond that, expect to see custom games - a feature that allows you to set up matches with your friends in private, no-holds-barred arenas - and even further down the line, a huge content patch full of feedback-focused features like an overhaul to the module UI, a redesigned game reticle HUD as well as an improved tech tree progression experience that gives you more freedom when unlocking items.
"We may have just launched on PS4 but it's really just the beginning."
Dreadnought is a team-based game where eight people work together, in a variety of ships across five classes, to overcome the opposing team. On PS4 there's also an exclusive wave-based mode called Havoc, which is a bit buggy right now but developer Yager is working on it. That's Yager which made the acclaimed Spec Ops: The Line, by the way.
Dreadnought is also available on PC, but the two platforms and their communities play independently of each other.