Save 38% on microSD cards for Switch from Amazon US
Big discounts on popular sizes like 128GB and 256GB.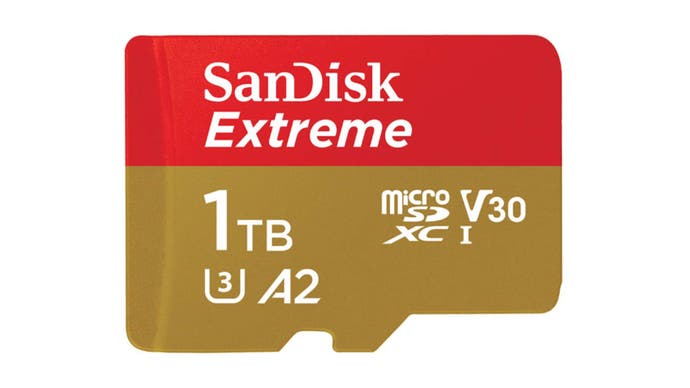 American Nintendo Switch users rejoice, for we have some great deals for you on microSD cards today for Black Friday. These cards range from affordable 128GB models all the way up to a massive 1TB, enough to hold your entire collection of games as you hunker down for this holiday season.
If you're looking to build your Switch library, a good place to start is with a 128GB card. While Switch games generally aren't very big, a 128GB card can easily store two or three large AAA titles along with dozens of smaller ones.
A good card for this purpose is the 128GB SanDisk Ultra, which is currently selling for $16 on Amazon (down from a list price of $25). While cheaper cards exist, the SanDisk Ultra is a UHS-1 card capable of read speeds of around 120MB/s. This is important as it ensures your games run smoothly off the memory card without any performance issues.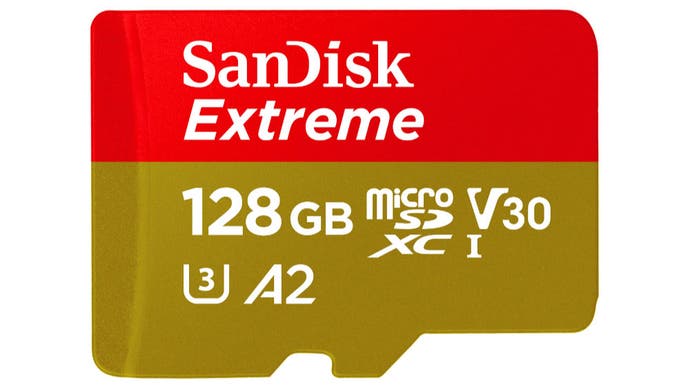 SanDisk also has a few models with Nintendo Switch branding on them. These are usually a bit expensive and have attractive colours but aren't necessarily any faster or better technically than the SanDisk Ultra card mentioned above.
If you are an action camera or a drone user, you may prefer an even faster memory card to record high frame rate or high bit rate footage on your camera. In that case, we'd recommend checking out the faster 128GB SanDisk Extreme model for $20 (from $22), with a claimed read speed of 160MB/s and a write speed of over 100MB/s based on reviews, which should be ideal for most cameras out there.
A good thing to keep in mind while shopping for a microSD is to inspect the read speed if you're buying for your Switch and the write speed if you're buying for your camera, as the Switch would spend more time reading from the card whereas the camera would be writing more often.
If you prefer more storage over speed, then the 256GB Samsung Evo Select Plus for $25 (from $40) is also a great option. It has a respectable 130MB/s read speed and also comes with an SD card adapter.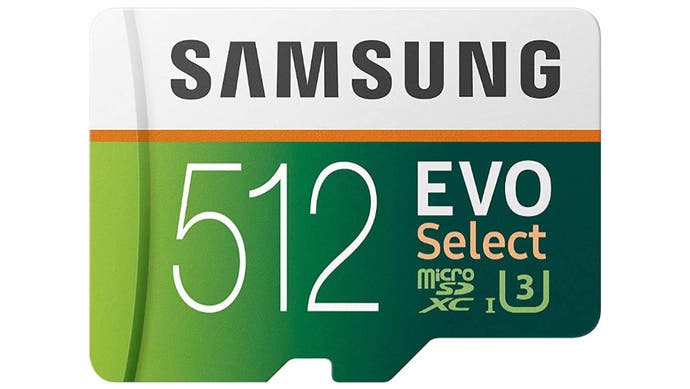 Next we have the 512GB Samsung Evo Select, which claims to have transfer speeds of around 100MB/s and should be fine for both the Switch and most cameras. At $55 (from $70), this card is a pretty good deal for offering nearly half a terabyte of storage.
And finally, we have the massive 1TB SanDisk Extreme, which packs an astonishing amount of storage in the size of your thumbnail. This card has similar speeds as its 128GB version, making it suitable for a variety of devices. While the price - $160, down from $190 - isn't as good at the cost per gigabyte metric as the smaller variants mentioned above, sometimes you just have to have a ton of data in one place and don't mind paying a bit extra for the convenience.
If you want to see more deals on other flash storage devices, such as USB sticks and larger SD cards, check out Amazon's Black Friday deals page for SanDisk and Samsung devices. And don't forget to follow us @dealsfoundry on Twitter for more such deals with instant notifications.