Dante is heading to Monster Hunter World in a Devil May Cry collaboration event later this year
Coming to Xbox One and PS4.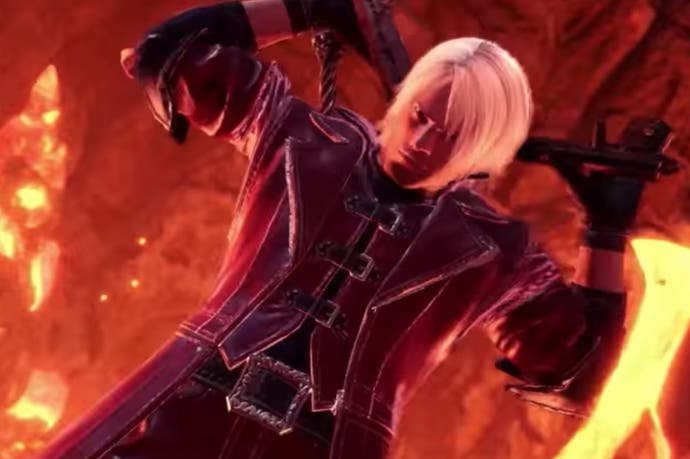 Capcom has announced that Devil May Cry's Dante is heading to Monster Hunter World later this year, in a brand-new collaboration event.
This latest collaboration - which follows on from Monster Hunter World's recent PS4-exclusive Street Fighter V and Horizon: Zero Dawn crossovers - is specifically themed around the classic Devil May Cry series, rather than Ninja Theory's divisive 2013 reboot.
That means that Dante will be sporting his iconic white locks and red threads - as demonstrated in the stylishly old-school announcement trailer.
Hunters that embark on the relevant limited-time Event Quests once the collaboration begins will be able to give themselves a Dante makeover, and can acquire a special Devil May Cry-inspired Charge Blade. This unique event weapon resembles Dante's classic Force Edge sword in its normal state but can transform into the massive Alastor. Capcom notes that you'll still be able to guard while using the new Charge Blade, despite its lack of a shield.
Capcom says that Monster Hunter World's Devil May Cry event will be available on Xbox One and PlayStation 4 "later this year". And a Mega Man collaboration is on the cards too.