Crunch once again in the spotlight after damning report on The Last of Us 2 developer Naughty Dog
"One good friend of mine was hospitalised... due to overwork."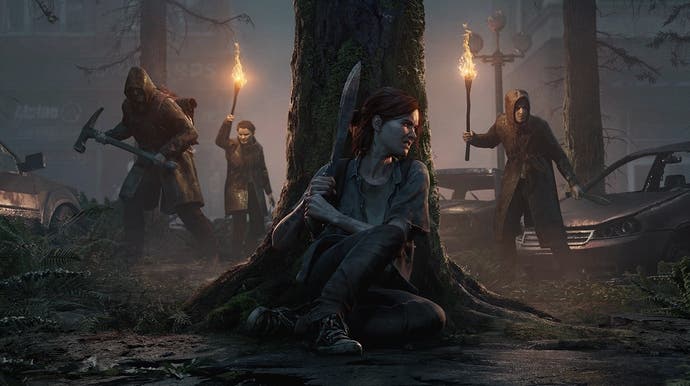 Crunch is once again in the spotlight after a damning report on the culture at Naughty Dog revealed worrying working practices.
In a superb report by Kotaku's Jason Schreier, development sources expressed concern at the ability of staff at Naughty Dog to continue working under brutal crunch conditions.
The report reveals how delays to the upcoming The Last of Us 2 only continue the crunch at Sony's celebrated studio, rather than alleviate it - and burnout has caused Naughty Dog staff to leave.
Here's a snippet:
"Many who have worked at Naughty Dog over the years describe it as a duality - as a place that can be simultaneously the best and the worst workplace in the world. Working at Naughty Dog means designing beloved, critically acclaimed games alongside artists and engineers who are considered some of the greatest in their fields. But for many of those same people, it also means working upwards of 12-hour days and even weekends when the studio is in crunch mode, sacrificing their health, relationships, and personal lives at the altar of the game."
Following the publication of the report, former Naughty Dog animator Jonathan Cooper took to Twitter to say The Last of Us 2's gameplay animators "crunched more than I've ever seen" to build a demo of the game shown in September 2019, which "required weeks of recovery afterwards".
The reason I left is because I only want to work with the best. That is no longer Naughty Dog. Their reputation for crunch within LA is so bad it was near impossible to hire seasoned contract game animators to close out the project. As such we loaded up on film animators.

— Jonathan Cooper (@GameAnim) March 12, 2020
"One good friend of mine was hospitalised at that time due to overwork," Cooper continued. "He still had over half a year to go. There have been others since."
Cooper went on to say Naughty Dog's reputation for crunch within Los Angeles "is so bad it was near impossible to hire seasoned contract game animators to close out the project". As a result, Cooper claimed, Naughty Dog hired film animators who "lacked the technical/design knowhow to assemble scenes". This, coupled with "the attrition of key roles", meant the design team "ballooned with juniors".
"Every aspect of finishing this game took much longer due to the lack of game experience on the team," Cooper claimed.
Cooper then claimed Naughty Dog's success "is due in large part to Sony's deep pockets funding delays rather than skill alone. A more senior team would have shipped TLOU2 a year ago".
Sony and Naughty Dog have failed to comment officially on Kotaku's report or Cooper's comments, but Vice President of Naughty Dog Neil Druckmann took to Twitter to back the studio's animators - while failing to address the crunch-related accusations.
Even after years of working on it, I'm still blown away by the animation in Part II. We have one of — if not the — best animation team in the industry — both in raw animation skill and technical knowledge. Can't wait for you to experience their incredible work.

— Neil Druckmann (@Neil_Druckmann) March 13, 2020
Crunch is of course a long-standing issue in video game development across the world, but it has in recent years become a more discussed issue, with a raft of reports revealing the human cost of some of the world's most popular video games.
In 2018, ahead of the release of Red Dead Redemption 2, reports revealed brutal working practices at Rockstar. The Witcher 3 and Cyberpunk 2077 developer CD Projekt has also come under fire for its culture.
Are things changing? The hope is as the scrutiny of working practices continue, studios will have to make meaningful changes to the way they operate - and the lives of the many staff behind our favourite games will get better.