Codemasters' road ahead
The publisher shows all at its Code07 event.
Codemasters showed key titles for the year ahead at its Code07 event in Bedfordshire earlier this week, airing nine titles and making announcements for Operation Flashpoint 2, Rise of the Argonauts and Race Driver One.
So, in an effort to keep it all neat and tidy, we've done a fancy little guide to what you can expect from the British publisher this year in order of release date.
Colin McRae DIRT
First out of the pits will be Colin McRae DIRT, coming to Xbox 360 and PC this June - with a PS3 version expected to appear sometime later in the year.
It's a great big muddy adventure using fancy next-generation technology, where locations will look as realistic as possible, cars will sound aggressive and handle like the real deal, and crashes will leave lasting marks on your vehicle. Even car interiors, menus and replays will be getting makeovers.
There'll be 45 officially licensed cars in 12 different car classes. Trucks, buggies, 4x4s, front-wheel drives, rear-wheel drives, four-wheel drives; you name it, it's in there. Except maybe not tractors. You'll also be able to unlock and purchase vehicle liveries in-game.
All these motors will be available to race in a swathe of gameplay modes and events. There are your obvious Rally Championships, which are more detailed and varied than ever, which sit alongside a hefty Career mode for those of you with ambition. And if it's online adventures you're looking for, then the 100-player (!) rally or hill-climb stages should more than satiate your lust.
Skid into our Colin McRae DIRT gamepage for Xbox 360, PS3 or PC for more information.
Overlord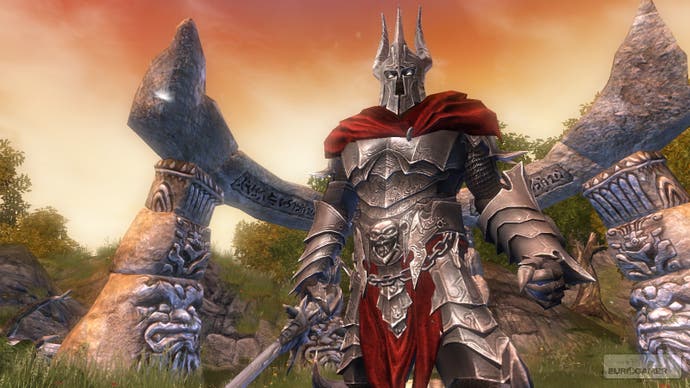 Next up is the devilishly evil Overlord for Xbox 360 and PC this summer.
It's an action role-playing game that gives you the choice of being evil, or really evil. You play as the eponymous tyrant, who's on a mission augment his fearsome legend by rampaging through the land with band of minions.
These obsequious lowlies are the most important part of the game. As you grow in power their numbers will increase, eventually laying an army at your disposal. You direct them by simply pointing at things and giving them orders, either moving obstacles or killing things for their precious life-­force - which is used to grow more troops.
Various types of soldier have unique strengths and weaknesses, with the successful Overlord needing a varied force.
Every player gets a "dark tower" (matron) for developing and upgrading equipment. As you progress in the game, the building's physical appearance and the scale changes.
Overlord seems to have more than a hint of Dungeon Keeper to it, similarly wrapped up in a dark, humorous atmosphere.
Rampage over to our Overlord Xbox 360 gamepage - or perhaps the PC one - for more information.
Race Driver: Create & Race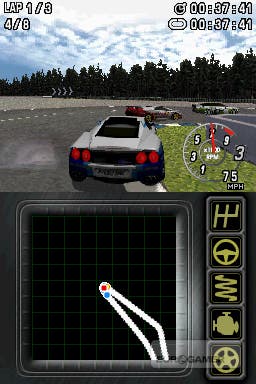 Race Driver: Create & Race is due out this summer exclusively for DS. This, according to Codemasters PR, has given developer Firebrand the chance to focus on the elements that make racing games fun in the first place.
Every aspect from graphics to handling is being designed from the ground up, as is the new and course-creation tool. This will let you design your own track and either race the computer on it, or try to beat three friends using wireless multiplayer. You'll also be able to cart-share locally.
Or you can simply zip around one of 32 real-world circuits using your pick of 25 proper pucker motors, including the Koenig GT and Chevrolet Silverado Truck. Even more cars and courses lie in wait for those who beat the World Tour Mode, too, adding up to a grease-covered overall's worth of fun.
Zoom over to our Race Driver: Create & Race gamepage for more information.
Turning Point: Fall of Liberty
Available in the fourth quarter of 2007 will be Turning Point: Fall of Liberty for Xbox 360, PS3 and PC.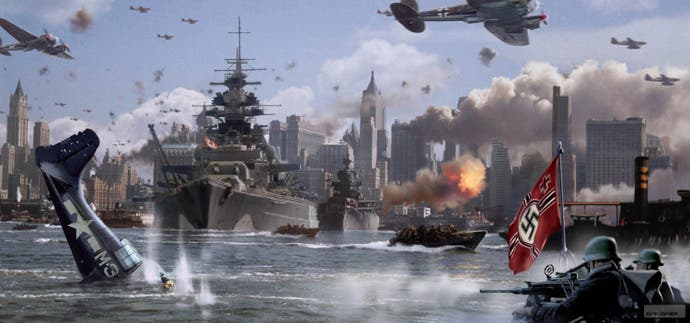 It's an FPS that takes you into a parallel world where the British never halted the Nazis' progress through Europe in World War II, giving them complete control of the region. The game starts following a massive assault on America in 1952.
It's WWII in the familiar streets of New York, with new and advanced weaponry being used by the invading Nazi menace. You'll play as construction worker Danny Carson, who ends up joining the American resistance in order to save his home and way of life.
It's in development at Spark Unlimited - who you may remember for their work on Call of Duty: Finest Hour - and promises to be a fast-paced and visceral experience, with aircraft dominating the sky and enemy troops carpeting the floor.
Head over to our Turning Point: Fall of Liberty gamepage on Xbox 360, PS3 or PC for the latest screenshots and trailers.
HEI$T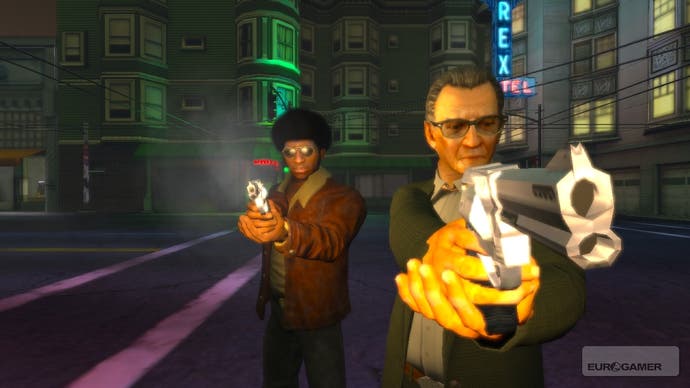 Quarter four also plays host to HEI$T for PC, PS3 and Xbox 360.
The all-action bank-robber's in development at InXile, the brain behind satirical RPG The Bard's Tale, and is a third-person game revolving around doing "jobs" and driving getaway cars.
You'll play as Johnny Sutton, who's just finishing a five-year spell in prison for attempting to rob the San Francisco Mint, an escapade in which his father, Mob boss for the area, was double-crossed and killed. Now Johnny's out for revenge, and to prove the job was planned to perfection and can still be pulled off.
All the action takes place in the 1969 summer of love, and will be chock full of car-chases and carefully planned robberies, although you'll also be able to pillage lesser targets like diners and clubs - pretty much anything with a cash register.
Your band of criminals will also expand as your notoriety increases, giving you access to better equipment to pull off more ambitious jobs.
It's a free-roaming game where guile and planning will be rewarded, with plenty of customisation options along the way.
Head over to our HEI$T gamepage on Xbox 360, PS3 or PC for more information.
Clive Barker's Jericho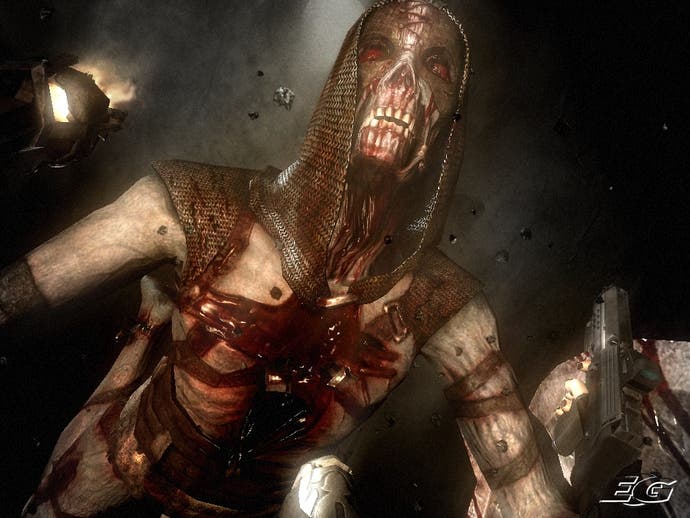 Up next is Clive Barker's spooky Jericho, for Xbox 360, PS3 and PC. It's due out sometime this year, though it's not clear when.
Jericho is a squad-based action horror game from the legendary writer and film-maker. It's based on an original story and follows the Jericho Team, a seven-man strike force, through hellish locations and slices of time.
It's all about weeding out some kind of evil source intent on ruining the world, gradually discarding traditional weapons in favour of the supernatural as you go.
Each member of the squad will have unique talents. There's Frank Delgado, a Pyromancer; Simone Cole, a Reality Hacker; Xavier Jones, a Seer; Abigail Black, a Telekinetic; "Billie" Church, a Blood Ward; Father Paul Rawlings, an Exorcist; and Devin Ross, a Spirit or Ghost. We're not sure what a "Pyromancer is", but it sounds jolly scary.
You'll be able to switch between characters as you will, and even link their abilities together to create new effects. And don't worry, none of your team will ever die and be lost for ever; they'll only ever be out of commission until you cast a revive spell for them.
You can take a look at how it's shaping up over on our Jericho gamepage for Xbox 360, PS3 or PC.
Operation Flashpoint 2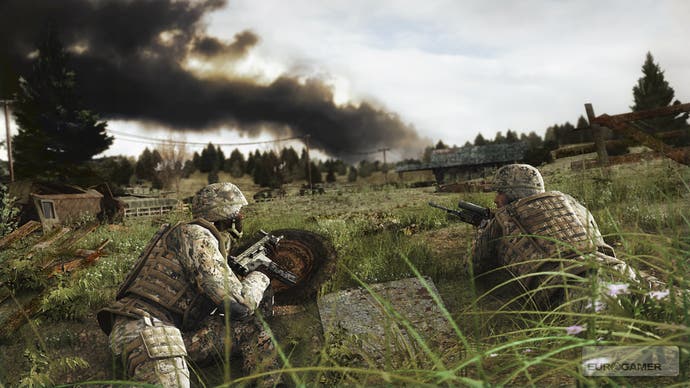 Further down the pipeline is the freshly announced Operation Flashpoint 2 for PC and next-generation consoles in 2008.
It's been in development for two years already by the biggest team Codemasters has ever assembled, and is expected to offer lots of military variety and a vast array of online options.
It's a sequel to the 2001 title by Bohemia Interactive, who has since gone its own way, and you can find a solitary screenshot over in our Operation Flashpoint 2 gallery. Which also happens to be that one over there. Don't worry - more soon.
Race Driver One
Also penned in for 2008 is the third generation of Race Driver titles, due to appear on PC and next-generation consoles.
It's being built on the same engine as Colin McRae DIRT and will let you compete in locations around the world: the US, Japan and Europe. So extensive is the promised range of events that you'll even be able to enter in to urban street races.
Rise of the Argonauts
Adding to the 2008 tally is action RPG Rise of the Argonauts.
The game's in development at Liquid Entertainment for PC and next-generation consoles, and will tell the story of ancient Greek heroes Jason, Hercules and Atlantis.
You'll explore an mysterious land ruled by mythological gods, embarking on epic quests with you brutal band of adventurers.
Phew
It's an impressive line-up built around Codemasters heavily flaunted next-generation Neon engine, a pivotal piece of technology evident in almost all of these titles.
We'll be bringing you more information as it arises on each of these games, so make sure your eyes stay glued to Eurogamer.