Civilization V announced for autumn
Exclusive details and screenshots.
2K Games has announced Sid Meier's Civilization V for release on PC this autumn.
We popped over to Baltimore-based developer Firaxis recently to check on the game's progress and will have a full preview and interview to present in a few weeks.
In the meantime, you can check out the first Civilization V screenshots on Eurogamer now. What the hex.
We can also reveal that Civ V (or "Civvy" if you like) puts you back in the role of a world leader, guiding one of 18 civilisations from the dawn of man to the space age, and that you will be doing war, diplomacy, research and reality TV in between. Most of those.
You will also pit your wits against some of the greatest and most notorious leaders of this or any age, although full details are still to be announced.
We do know, however, that City States will present a new diplomatic battleground, and that you will continue to manage relationships with other leaders by bribing them, trading and kicking their heads off.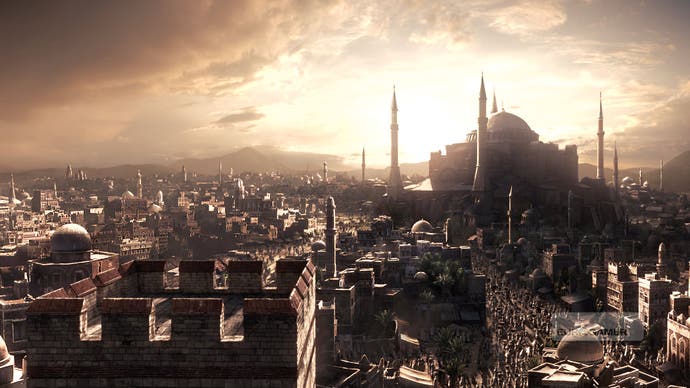 When all else fails war will take place on "vast, realistic and diverse landscapes", and this time you will be able to fall back on ranged bombardment, too, loosing off rounds from behind the front lines.
Perhaps adopting from the BAFTA-winning successes of Civilization Revolution on consoles, the developer is also promising a more intuitive interface suitable for veterans and newcomers alike, with a range of "trusted advisors" to walk you through things if you get stuck.
Interestingly, Firaxis also mentions "new ways to play and win, new tools to manage and expand your civilisation, extensive modding capabilities, and intensely competitive multiplayer".
Modders and multiplayer fans will be able to take advantage of an in-game community hub for playing via internet or email, and for sharing scenarios, comparing scores and achievements and accessing fan-sites.
Unlike a lot of modern PC games, Civ V also promises LAN and hotseat multiplayer support, so you really can fill your boots.
Look out for more on Sid Meier's Civilization V in the next few weeks when we report on our Baltimore adventures. So that's Civ V, autumn 2010. Nobody tell Iain Banks.