CCP announces Eve Online Recall Program
Get your ass to Mars?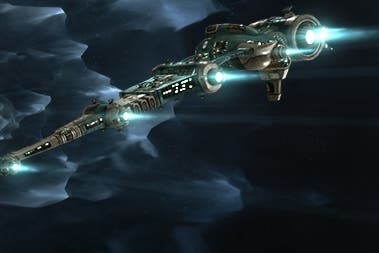 CCP has announced the Recall Program for Eve Online - its latest attempt to get more people playing the famously complex space MMO.
The Recall Program lets current subscribers grant seven days of free game time to previous subscribers who have been unsubscribed for six months or more.
"This will allow you to reach out to those players that you used to play with or against, and give them a way back into the game," CCP wrote in a blog post on the Eve Online website.
"It is our ongoing mission to reduce the barriers for players joining - and rejoining - Eve Online so you can continue creating more unforgettable experiences together."
There are rewards for those who recruit friends back into the game. If the player re-subscribes during the free seven days you'll get one of a number of Recall Program reward. They are:
New clothing items
New cosmetic ship skin blueprint copy for the Mackinaw Exhumer - The Mackinaw ORE Development edition
PLEX
You can receive a maximum of three rewards per month, no matter how many of your friends re-subscribe.
The Recall Program follows the Eve Online Buddy Program, introduced in 2008 to encourage existing players to introduce their friends to the game.