Cadence of Hyrule adds free new playable storyline, Dungeons mode
Beat it.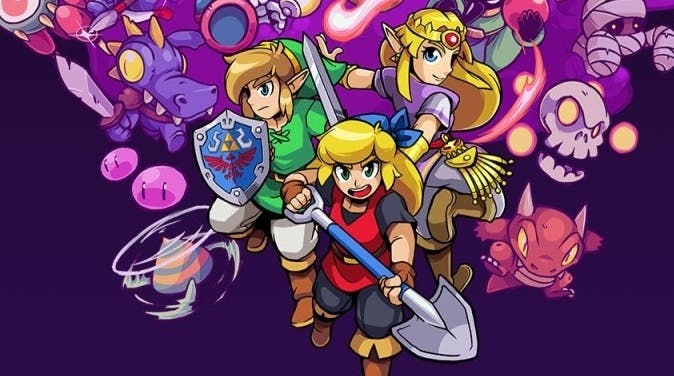 Developer Brace Yourself Games's delightful rhythm-action Zelda spin-off Cadence of Hyrule is celebrating the season of giving with the surprise release of a brand-new playable storyline and Dungeons mode - both of which are available now on Switch in a free download.
Cadence of Hyrule, which blends the beat-hopping musical action of Brace Yourself's earlier game, Crypt of the NecroDancer, with Zelda-inspired overworld exploration and dungeon crawling, initially featured four playable characters when it launched back in June. However, a mysteriously empty fifth slot lead may fans to believe that another might be on the way.
And here we are now, with today's Cadence of Hyrule update adding the game's main villain Octavo as a new character, playable as part of the accompanying Octavo's Ode storyline. Octavo can attack enemies with his Golden Lute, and Nintendo's teases that players will uncover his true intentions for taking over Hyrule as the story unfolds.
In addition to Octavo's Ode, Cadence of Hyrule's latest update adds a "challenging" new Dungeon mode, pitting players against the game's toughest enemies. Nintendo notes that both new elements can only be unlocked once the main story has been completed.
If you haven't yet had the pleasure of Cadence of Hyrule, it's well worth picking up. Eurogamer's Christian Donlan called it an "authentic banger" in his Recommended review earlier this year. "It's surprising and strange and funny and sad and thrilling," he wrote, "And when it's over, the game that lives on in your memory really feels like Zelda."