Botanicula to bring joy, wonder to iPad next week
The cutest game ever gets cuter on tablets.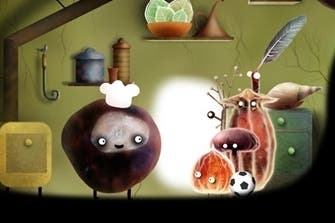 Machinarium developer Amanita Design's adorable insect-based exploration game Botanicula is coming to iPad on 1st May.
The Czech developer's gorgeous experimental indie about bugs with hats debuted on PC and Mac in April 2012. Eurogamer wise man Chris Donlan was charmed by Botanicula back in the day, where he likened it to "an old tree filled with strange life, in which dazzling secrets lurk under every stone."
Those craving more Amanita Design goodness will be delighted to know that the whimsical studio is hard at work on Samorost 3, which is due in 2015 on PC, Mac, iOS and Android devices.