Blizzard reveals new Wizard and Necromancer characters for Heroes of the Storm
Diablo's Xul and Li Ming are next up for the Nexus.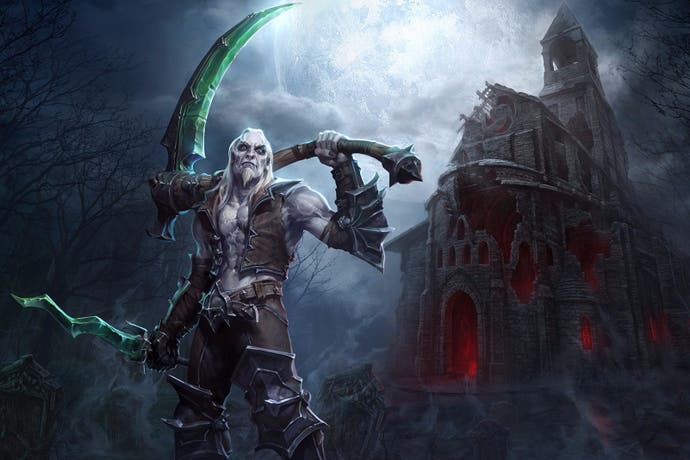 Two new Diablo-themed character have been announced for Heroes of the Storm this morning: Li Ming (representing the Wizard class from Diablo 3) and Xul, the fan-favourite Necromancer from Diablo 2.
Li Ming's a tricky to play - but very flexible - character with three core skill builds at her disposal.
The first, based around the Magic Missile spell is designed to provide flexibility for unpredictable matches. The second, Arcane Orb-focused build is best suited for when you need to poke and harass enemy Heroes throughout a match. Trickiest of all is the teleport build, which has the Hero diving straight into danger in order to detonate a massive amount of damage to her enemies.
As a Necromancer character, Xul's focus is upon summoning spectral creatures in battle and slapping curses down on enemy Heroes. His Bone Prison ability allows him to trap the unwary, while his innate trait forces up to four dead enemy minions to rise from the grave as friendly Skeletal Warriors.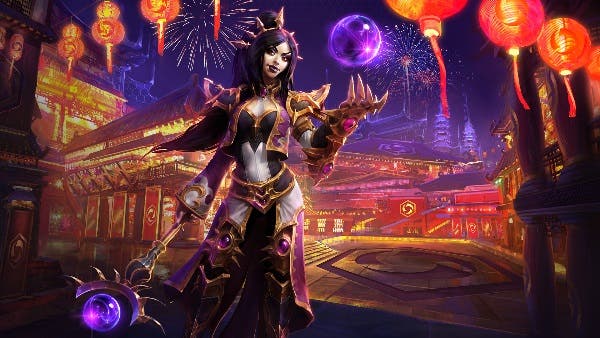 The two new characters will launch in the wake of a host of other Diablo-themed Heroes and battlegrounds. With Li Ming representing the final playable character from Diablo 3 though, is this the end of the road for the themed series of releases?
"We're always bouncing around," explained Game Director Dustin Browder, in an interview with our dedicated Heroes of the Storm site at MetaBomb.
"We feel like Heroes is at its most fun when you don't know what's coming next, it's all crazy, and stuff's changing all the time - there's a new weird character coming out of the woodwork to join the Nexus.
"We had a period of time last summer where we had a Diablo-themed event which was pretty cool and we did enjoy it. But it did seem like it was a little too much Diablo. I think we definitely want to consider themed events going forward, but for shorter periods of time."
Elsewhere in the interview, Browder discusses the team's plans to improve matchmaking quality, add some new social features to help bring players together, and rebalance a handful of Heroes in order to fix the so-called stun meta.
The latter issue centres around the concern that Heroes spend too much of their time locked down by crowd-control spells that leave them unable to act meaningfully on the battlefield, but Browder's team has a broad plan in mind.
"First step is to just nerf some of the more obnoxious stuns," he explains. "Second step is we can remove some stuns from certain characters that I don't think have any business having stuns on them - or at least not that many. Third step, if none of that works, is to discuss concepts like stun reduction over time - like World of Warcraft has."