Bleszinski wants Gears of War to be more Nolan Batman, less Schumacher Batman
"I didn't always make these dude-bro games at Epic."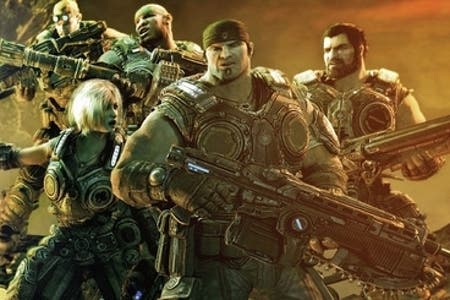 Epic's Cliff Bleszinski wants future Gears of War games to be more like the Christopher Nolan Batman films and less like the Tim Burton or Joel Schumacher ones.
In an interview with IGN, the outspoken designer said Epic wanted to make the bombastic Gears of War more like Band of Brothers, but simply didn't know how to do it.
"I didn't always make these dude-bro games at Epic," he explained. "The intent was to make [Gears of War] a lot more Band of Brothers and take it a lot more serious."
The problem was that Epic hadn't built a story-based game in a while, and the concept art of a "hulked out" Marcus Fenix just looked cool.
Speaking of the future, Bleszinski said: "If we get around to ever doing more Gears games, I hope we can continue to drift back more towards a Christopher Nolan type dialogue as opposed to a Tim Burton or Joel Schumacher Batman. But that's way down the line."
His latest comments echo those he made in September last year, when he said he wanted the Xbox exclusive series to "evolve" away from accusations that it's too camp.
"Camp is something that I would love to continue to evolve the franchise away from - there's no giant worm in Gears 3," he said at the time. "Gears was always intended to be more Band of Brothers than Predator. We got a lot more towards Predator and I'd love to drift a lot more towards Band of Brothers."
Bleszinski has said that Gears' unscripted dialogue system, which sees characters bark out lines of dialogue such as "shit yeah" or "suck it" as a means to provide feedback to the player, contributed to its dude-bro image.