Bladestorm
End of a Dynasty?
A Storm of Swords
The mind-boggling array of possibilities in battle is matched only by the epic nature of the game itself. The battlefield available to you covers pretty much all of France, and the game maintains the whole vast area as a persistent world. Each engagement you take part in changes the battle lines - capturing villages and fortresses, opening up supply routes, and so on - all of which is depicted on a multi-level tactical map of the war.
Each individual engagement you take part in slots into a wider strategy as a result, and while often your objective may be to retake a town or fortress, it will be foolish to dive straight into that attempt. Instead you'll need to work your way around to it, severing enemy supply lines and preventing them from getting reinforcements - perhaps capturing several villages on your way to the eventual goal, and changing the tactical map of the battle in real-time as you go.
The progress of the battle is a crucial part of the game, then; each battle fits in with a wider picture, the war as a whole, and fighting your way through the entire war will take dozens of hours. The game is played out on a scale comparable to the most epic RPGs - so it's no surprise that it's also got a very involved character progression system that wouldn't be out of place in any hardcore role-playing game.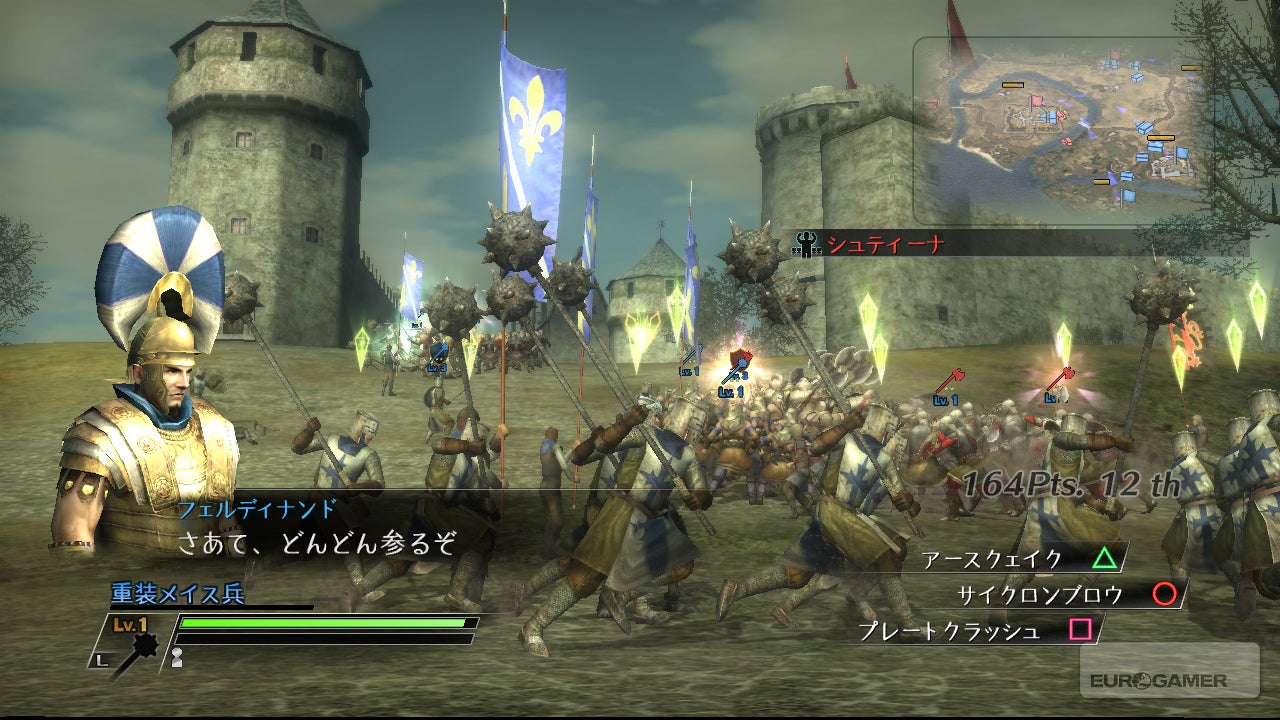 The hub of the game is a tavern, in which your character hangs around picking up gossip, accepting new missions, and dealing with various traders and their ilk. You can undertake missions for both sides in the war - you're a mercenary, after all - although tougher missions will require that you gain the confidence of the leaders, which might be tough if you're batting for the other side as well.
Since your character is a faceless mercenary, unlike the historical supermen of Dynasty Warriors, you can customise your look to your heart's content - but more importantly, your character's stats level up in an unusual way as you progress. The game's progression is focused on "books", one for each type of unit. You'll need to acquire the book for a unit before you can take control of it on the battlefield, and level up the skills contained in that book to enhance the abilities of the unit or allow yourself to control more powerful versions of it.
Experience points are doled out on the basis of whichever unit you presently command, so units you use more often will level up faster. This will allow you to specialise on specific unit types, if you want - and you can allocate points on individual statistics within each book, such as "Mastery", which improves the number of soldiers under your command.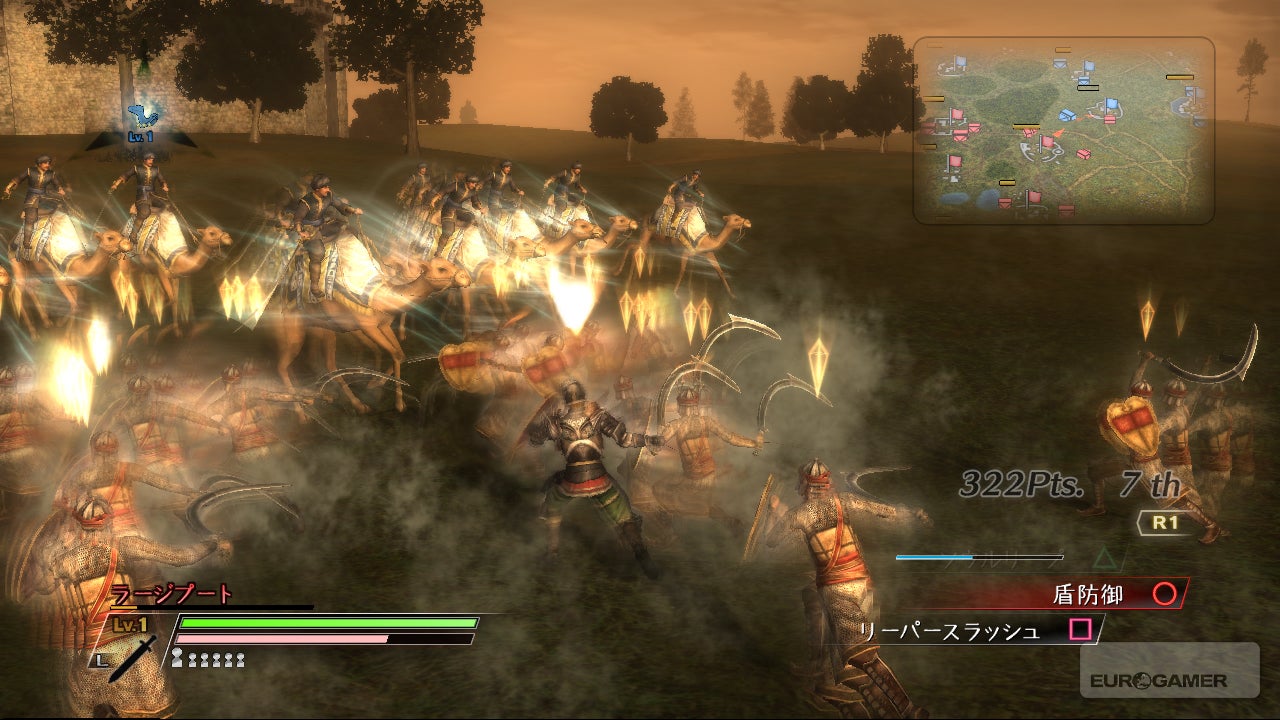 As to how it looks - well, Koei's Japanese studio may have been accused of producing too many sequels, but it has never been accused of making ugly games. Bladestorm is no exception; the game is awash with fantastic character design and beautifully detailed squadrons of armoured men hacking each other to bits. The environments are relatively sparse, with most attention being paid to the visuals of the armies and the combat - but even at that, the game can pull off a pretty village or a stunning looking fortress when it wants to.
We're delighted to see Koei striking out in a new direction; early trailer videos of Bladestorm looked like more of the same, but our hands-on time with the game reveals that this is deliciously different, and absolutely intriguing. Perhaps not the end of the Dynasty - but this is definitely shaping up to finally deliver a solid response to those who have (somewhat legitimately) accused Koei of being nothing but Dynasty Warriors in recent years.
Will you support Eurogamer?
We want to make Eurogamer better, and that means better for our readers - not for algorithms. You can help! Become a supporter of Eurogamer and you can view the site completely ad-free, as well as gaining exclusive access to articles, podcasts and conversations that will bring you closer to the team, the stories, and the games we all love. Subscriptions start at £3.99 / $4.99 per month.