Apex Legends reportedly wiping player progress after latest update
UPDATE: Issue fixed, Respawn explains what went wrong.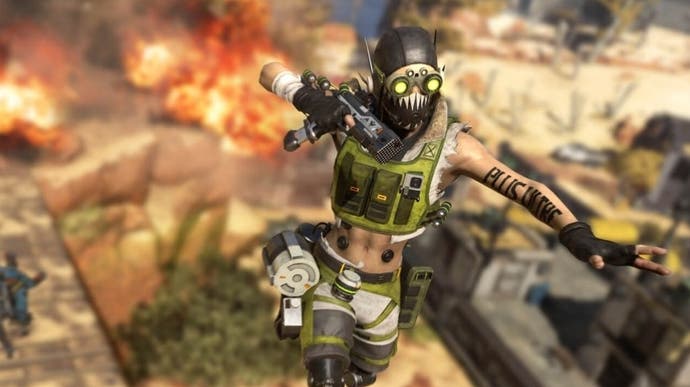 UPDATE: Respawn has issued a fix for today's Apex Legends 1.1 update, remedying instances where players were logging on to discover all their account progress seemingly gone.
As explained in an official thread on the Apex Legends' subreddit, today's 1.1 update inadvertently moved players to servers "that didn't have their persistence", causing affected accounts to appear as if they'd been reset with all progression lost. To rectify the issue, Respawn shut down live servers so that players could be relocated to the right place, resulting in progress displaying correctly once more.
"Once we confirmed internally that we had fixed the issue we started rolling out the right servers starting with Xbox and staggered the updates to PS4 and PC," the developer explained.
Respawn says that all progress made prior to the installation of update 1.1 should now be restored when players log back into the game - although progress and purchases made while 1.1 was active will be reverted and won't be reflected on player accounts. Those that purchased currency during the problem period needn't panic, however - the full currency amount will be applied back to accounts, even if it was used to make (now lost) purchases.
Players that didn't install patch 1.1 will not be affected by the rollback.
---
ORIGINAL STORY: Following community reports that Apex Legends' latest update is wiping account progress, developer Respawn Entertainment has warned players to limit their activities in-game while it investigates the issue.
Apex Legends' version 1.1 update, which Respawn began rolling out at around 6pm this evening in the UK, is primarily focussed on quality of life improvements, offering ways to party-up again with squad pals from the last-played match, as well as behind-the-scenes changes designed to reduce cheating, and more. Unfortunately, following its release, some players quickly began reporting that all progress-to-date had been reset on their accounts.
Shortly after, Respawn acknowledged the reports on its official Apex Legends Twitter page, writing that, "We are aware and looking into the issue with accounts losing their progress after the update today. Will provide update ASAP." While it investigates, Respawn advises that players should avoid buying or crafting anything in-game.
At the time of writing, no further updates have appeared on Twitter or the official Apex Legends subreddit thread on the matter. As such, players will likely want to proceed with caution - or stay clear of the game altogether - until Respawn confirms that all issues have been resolved.