All Zombies Must Die! Steam release date announced
Features fixes and improvements.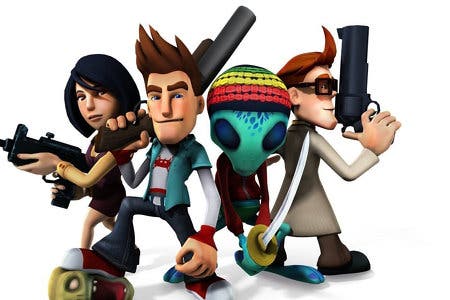 Downloadable zombie kill 'em up All Zombies Must Die! launches on Steam, on 12th March, developer doublesix has announced.
The PC version includes fixes and improvements, including a new "treacle" mode that makes it possible to wade through groups of zombies, thus fixing the issue of "zombie swarming". In short, it allows you to get out of previously impossible to get out of situations.
Also, the gate quest structure of the game has been tweaked to make it less repetitive. This, doublesix said, should be keenest felt towards the end of the game.
A new PC-specific trailer is below.
All Zombies Must Die! is the spiritual successor to doublesix's 2009 PSN effort Burn Zombie Burn!. It launched on Xbox Live Arcade on 28th December and on PlayStation Network on 4th January.
It's a four-player top-down shooter with a few RPG trimmings, such as character levelling and weapon crafting.