All Zombies Must Die! release date announced
Top-down shooter debuts on XBLA next week.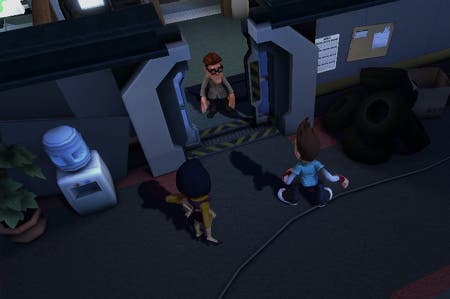 All Zombies Must Die!, the spiritual successor to developer doublesix's 2009 PSN effort Burn Zombie Burn!, launches on Xbox Live Arcade on 28th December.
It will set you back 800 Microsoft Points.
A PlayStation Network release follows on 4th January, but there's no mention of a date for PC gamers.
As you can tell from the festive-themed trailer below, it's a four-player top-down shooter with a few RPG trimmings, such as character leveling and weapon crafting.
"All Zombies Must Die! has taken twin-stick shooters to another level with persistent RPG elements, awesome new weapons and all new crazy zombies," commented creative director Jim Mummery.
"All Zombies Must Die! adds its own unique ingredients to the genre, with weapons-based arena combat, weapons crafting, character development and a whole lot of questing, all mixed in with a huge portion of zombie action."