After years of PlayStation exclusivity, looks like Spotify is finally headed to Xbox One
UPDATE: Launches today.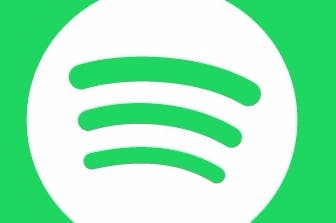 UPDATE 8/8/17 3.35pm: Spotify for Xbox will launch today, Xbox exec Aaron Greenberg has just confirmed.
The top music-streaming service was first touted for Xbox last week, when community manager Larry "Major Nelson" Hryb was spotted using the app. A week later, I can go home and listen to music without turning on my PS4 instead. It's been a wild ride.
---
UPDATE 7/8/17 9.05am: Spotify's Xbox store page has now gone live - although the app is, as yet, unavailable to download.
Still, the page gives us our first look at how the music-streaming app will look on Xbox One. It's... very similar to the app on PlayStation 4, surprisingly enough.
"We're always working on a number of new experiences for Xbox One owners, many times with great music playing in the background," a Microsoft spokesperson told Eurogamer about Spotify's launch on Xbox, "but have nothing to announce today".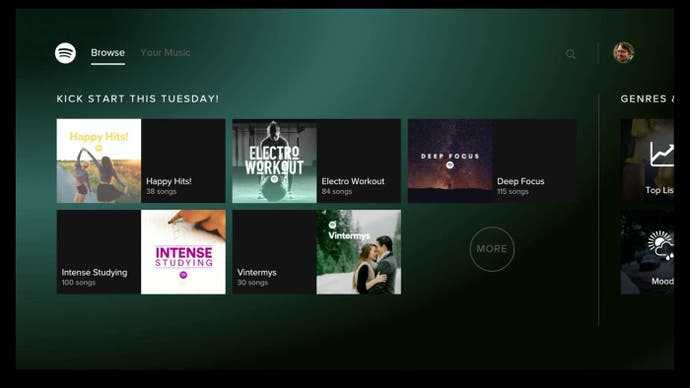 ---
ORIGINAL STORY 4/8/17 2.50pm: It looks like music-streaming service Spotify is finally headed to Xbox One, after years of exclusivity for PlayStation 3 and PS4.

A Spotify for Xbox One app was first spotted earlier this week by reddit users, after it popped up in the activity feed of Xbox community manager Larry "Major Nelson" Hryb.
Next, another reddit user with access to Microsoft's retailer training site reported they had seen word of a Spotify app for Xbox One too.
Now, The Verge sources have confirmed it all as legitimate. Spotify for Xbox One is indeed coming soon and being tested internally at the moment. It might make for a good Gamescom announcement...
Spotify arrived on PS3 and PS4 back in March 2015, when Eurogamer was told it would be exclusive to PlayStation "for the forseeable" future.
It was another year until Xbox One finally got a firmware update to allow background music playing - albeit without Spotify as an option.