Activision "excited to do right" by PC players with COD Elite
PC version still alive.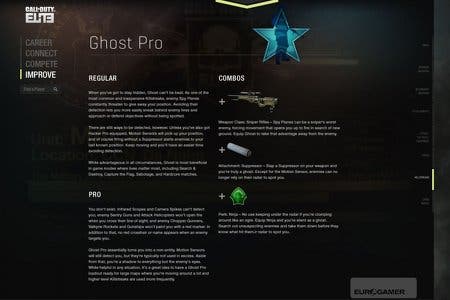 The missing in action PC version of Call of Duty Elite is still alive - and Activision has promised PC gamers it'll be worth the wait.
What's the hold up? The PC version of the stat tracking and community platform, which launched on PlayStation 3 and Xbox 360 alongside Modern Warfare 3 in November last year, is a "challenging piece of development", Activision producer Noah Heller told Eurogamer.
"Unfortunately I don't have an update for you at this time," he said. "We're still working on it. We can't date it yet. It's a challenging piece of development. It's really all I can say.
"Back in the day I was a PC gamer myself. I cut my teeth on shooters on good, old fashioned Team Fortress 1. So I'm excited to do right by the PC players soon."
Last year the Call of Duty Twitter page "misspoke" when it said it couldn't guarantee Call of Duty Elite would launch on PC.
"We are working towards a universal Elite experience but we cannot guarantee if or when a version will be available for the PC," it said.
That Tweet forced a correction: "Our goal has always been to provide a free PC offering for Elite. Stay tuned for an update as timing is still being determined."
That was four months ago, however, a time period that has left PC gamers questioning Activision's commitment to the platform.
"Unfortunately I can't give you a date at this time - look, it bums me out to say it," Heller said.
"I get several emails a day. It's a vocal, passionate audience. What we need to ensure is that when we ship something for them, it's quality. We cannot make them wait this long and then deliver something that isn't quality."
Meanwhile, Heller offered an update on the tablet version of the COD Elite app, which is still in development.
"We're working hard right now on the tablet application," he said. "I can't date it for you guys yet, but I'll tell you it's not a port. It's built specifically for that platform, and built with this two screen idea in mind, the idea people are going to be playing the game and might have this on their lap, to check with their friends to see what their progress is like in real-time.