360: 2007's Most Wanted
What will you be getting for Christmas?
A Most Wanted list you say? Cripes, whatever next: a Tips and Cheats pamphlet to go with Eurogamer's promotional Pacman Beach Ball cover mount? Still, it's the summer, there are precious few games around and, with an awful lot of new titles coming up towards the end of the year you might quite reasonably want to know which ones to keep an eye on.
So here are the rules: each game on this list will, at time of writing, be released this side of Christmas day as a full release boxed title. Sadly these restrictions mean we can't mention forthcoming Live Arcade treasures such as John Hare's beautiful game Sensible World of Soccer or Jeff Minter's psychedelic but under - no - circumstances - point - out - it - looks - a - bit - like - Tempest, Space Giraffe. Nor are we able to salivate (at least on this page) over Namco's Beautiful Katamari, Mistwalker's Lost Odyssey or Treasure's new and as yet unnamed action game, all titles that demonstrate the Xbox 360 has more to offer than just guns, football, guns, driving and guns.
Anyhow, what follows is a quick rundown of the videogames coming to 360 that are promising the most and which are, crucially, backed by developers who seem to be mostly staying abreast of those promises. These are the games which, if all goes to plan, will be uplifting and glorious experiences rather than those all too frequently visited digital playgrounds of missed opportunity and buyer's regret.
Halo 3
Release Date: 26th September 2007
Everything that is successful and critically-lauded enjoys something of a backlash but the Internet has been especially vicious towards the Halo series of late. Despite accusations, history testifies to how the original game sold the Xbox with effortless style and grace to a furiously sceptical videogaming world. Buoyed by the first game's success, the sequel saw Bungee drunk on whim and spectacle but, despite the game's many successes, swollen and unfocused ambitions meant in some crucial ways, the game failed to match its forbear.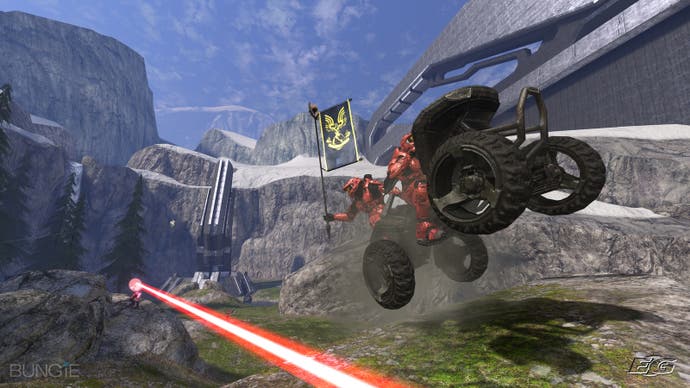 Now, with an enormously successful multiplayer beta test behind it, the third game in the series - the first to grace the 360 - appears to have simultaneously upped the stakes while regaining focus, character and, dare we say it, a little humility. The game's mechanical evolutions, such as the new control scheme and myriad special items, will keep the formula fresh. Likewise, a single-player campaign that is, by most accounts, built less around grandiose set-pieces and more on the on-the-fly tactics which made the first game so great, ensures Halo 3 is deservedly the brightest star on 360's studded horizon.
Rock Band
Release Date: Winter 2007
The videos 'leaked' onto the Internet earlier this summer allayed what slim fears gamers might have had that publisher EA's Midas touch might have drained Harmonix of their rhythm and style. The sight of four players, cramped into a rehearsal room, singing, plucking and drumming their way through Guns n' Roses' Welcome to the Jungle in glorious harmony was enough to prove Guitar Hero's natural evolution is near complete.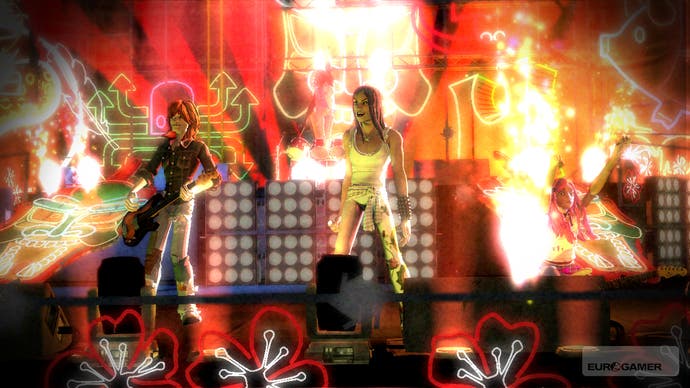 With so much GUI splayed over the screen much of the cod-rock style of the Guitar Hero series is diminished - a good thing for those tired of that wearying parody. Big free-for-all outro sections allow room for some much needed user creativity in an otherwise immovable rhythm action framework. The chance to form and compete in bands online seems a feature too grand to be true - especially for a genre where lag and latency spell out-of-time nightmare. But with all of these considerations in the hands of the most competent rhythm action developer currently at work, the only question mark really hangs over the final cost of the thing.
Call of Duty IV: Modern Warfare
There are too many videogames set in World War II cried the masses and, in response, Infinity Ward set their sights upon Tom Clancy and Ubisoft's domination of the contemporary console war-game. Much of what has defined the previous titles in the series appears to have been dropped here. A cinematic plot will thread together the lives of various soldiers playing various roles for various countries.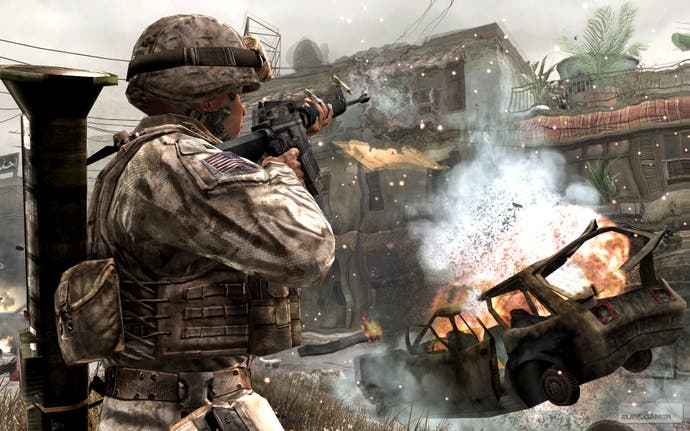 One moment you'll be the pilot of a Cobra helicopter offering air support to ground troops, while the next you'll be pairing up with a sniper as a marksmen unit. Such disparate experiences (albeit united under the wide theme of 'Modern Warfare') could mean the game lacks focus and mastery in its tackling of all war trades. Nevertheless, it's rare for a developer to respond to consumer cries for something different, especially when it means shifting the direction of a hugely successful IP, and for that their bravery is to be applauded.